PSA: New World is giving away these stunning glassware sets just in time for Christmas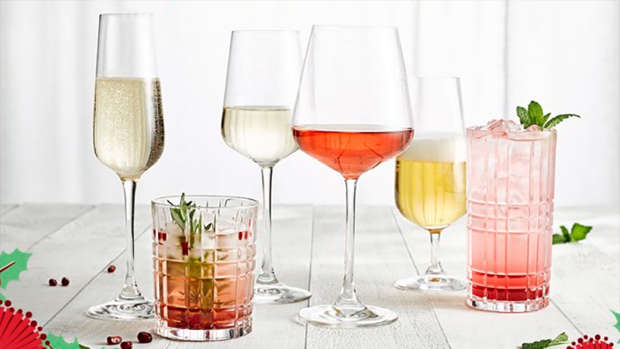 If you want your Christmas dinner table to look a little extra this year, then New World has your back.
The supermarket chain has just unveiled their super cute Christmas promo kicking off today, giving away stunning sets of premium European made Spiegelau glassware and we want them all!
There's a little bit of a catch, you have to earn your way to them. For every $20 you spend at the supermarket you earn a sticker, and by collecting enough stickers you can get your hands on the various sets.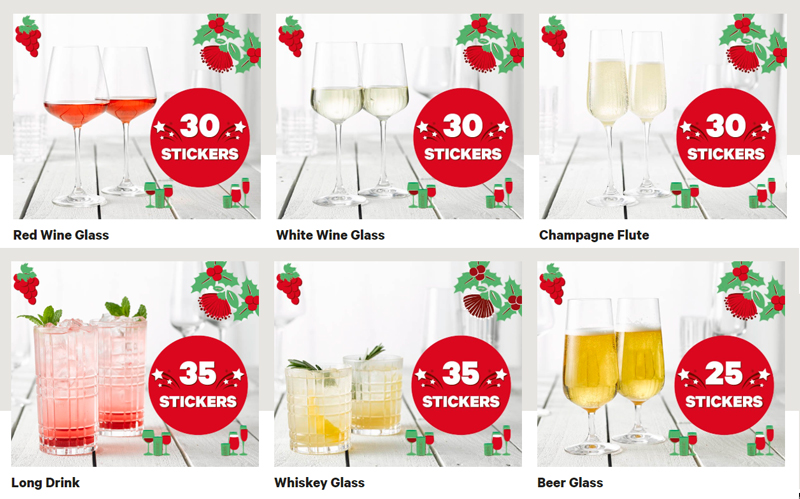 Photo / New World
The glassware available – which feature two glasses per set - includes red wine glasses (30 stickers), white wine glasses (30 stickers), champagne flutes (30 stickers), long drink glasses (35 stickers), whiskey glasses (35 stickers) and beer glasses (25 stickers).
Not sure you can muster up that many stickers? Well, you can always fast track the special but throwing in a little extra cash, for example, you can get your hands on the wine glasses for just 12 stickers and $10.
What's more, to celebrate the launch of the promo the supermarket is offering double stickers on various items all this week (November 4 – 10).
Check out the full rundown from New World about the special here.
Be right back, just going to do some grocery shopping!