PSA: This genius app will lock your kid's phone until they respond to your text!
Publish Date

Thursday, 10 January 2019, 5:04PM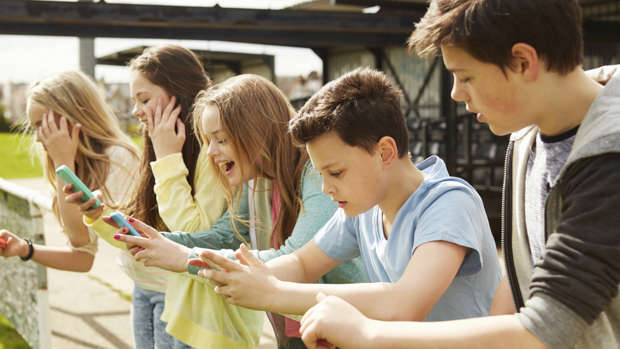 In this day and age it's incredibly rare to walk down the street and not see someone with a mobile phone glued to their hand.
Which is why it's even more frustrating as a parent when your kids don't reply to your texts.
They're always on their phone (which you got for them in case of emergencies) and yet they can't reply to a single text?!
Well, one dad has solved this problem for parents all around the world.
Nick Herbert has given parents the much-needed power to lock their kid's phone if they don't respond to texts thanks to his app, 'ReplyASAP'.
The brilliant app works by locking down all other functions on your kid's phone besides the reply function, which the American dad discovered is a great motivator in getting his kids to reply.
PLUS, the app also lets parents set off an alarm on the phone until they respond.
And before you ask – yes the alarm still works even if the phone is on silent mode.
So if that doesn't make a child reply, we don't know what will!
READ MORE:
• Is it ever OK to check your partner's phone and vice versa?
• This is what REALLY happens when you don't put your phone in flight mode on a plane
ReplyASAP has been downloaded over 100,000 times since it was launched on the Google Play Store in August 2017.
Although the app is currently only available on Android devices - an IOS version is in the works and coming soon.
You can download the app now for free and parents can unlock more functions via in-app purchases.
Messages can only be sent to other people who have the app and there is a one-off 99p charge to connect with another person.