PSA: This website tells you how long the wait time at the supermarket will be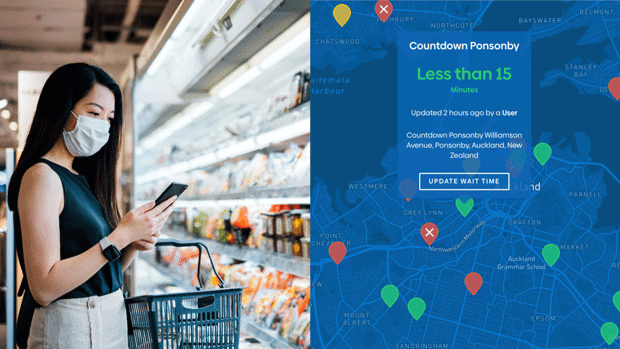 Let's be honest … no one particularly enjoys waiting in line.
But with the current lockdown situations, waiting in line when going to the supermarket or even for a Covid-19 test feels almost unavoidable.
Thankfully it turns out there is a handy website built specifically to help us all this problem!
Timeintheline.co.nz calculates the approximate time it will take to get into your local supermarket, as well as showing which grocery shops are temporarily closed.

You might find your usual shop has a huge wait, but the map will let you know if somewhere just around the corner has better wait times.
The same goes for Covid-19 testing stations - just pop in your location and it will bring up where the testing sites in your area are and approximately how long the wait for a test is.

How cool is that?
This is definitely good info to have as the country continues with our battle against Covid-19.