Puppies are being put in cheetahs' zoo enclosures for this adorable reason
Publish Date

Wednesday, 28 June 2017, 1:38PM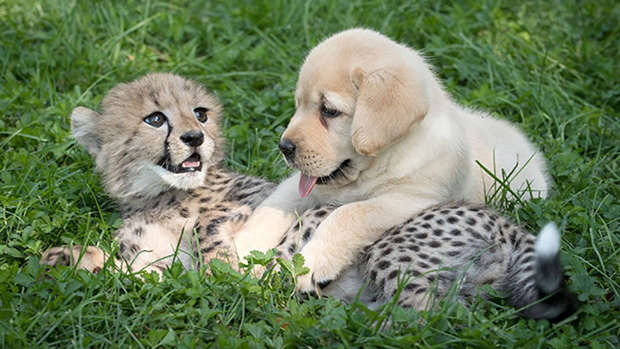 Cheetahs may be the fastest mammal in the world, but because they don't breed easily they are also in danger of becoming extinct.
So some zoos have been introducing "companion dogs" to serve as playmates and to provide the big cats with guidance on how to act, the reports.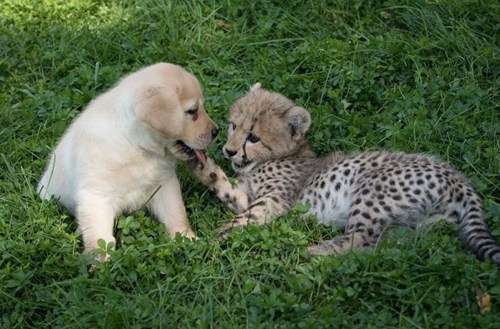 Photo / Columbus Zoo
"It's a love story of one species helping another species survive," said Jack Grisham, vice president of animal collections at the St. Louis Zoo and species survival plan coordinator for cheetahs in North America.
"It is all about comforting and reassuring the cheetah," said Janet Rose-Hinostroza, animal training supervisor at the San Diego Zoo Safari Park - the top U.S. breeder of cheetahs in captivity.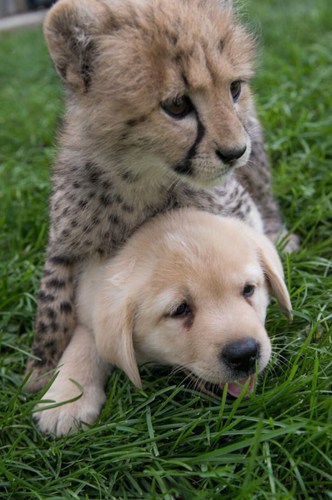 Photo / Columbus Zoo
The cheetahs most often found at zoos and wildlife parks are not considered good breeding candidates, as they don't relate well to other cheetahs, or they are abandoned by their mothers. But they seem to take easily to companion dogs and look to the dogs for play and example.
The dogs, usually from animal shelters, and cheetah pups generally are introduced when they are about three months old.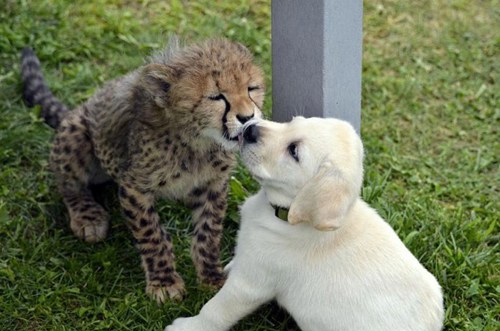 Photo / Columbus Zoo
"In this relationship, the dog is dominant, but we look for dogs that want to be a buddy," Rose-Hinostroza said.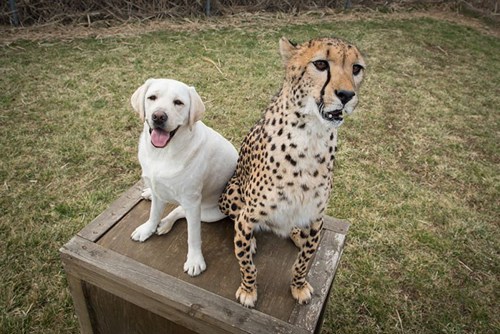 Photo / CBS News 
"The dog always has the cat's back, but it's never the other way around. Dogs worry about their cats. They protect their cats."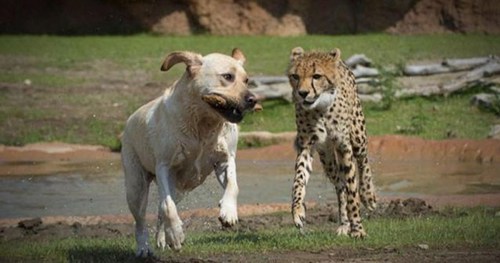 Photo / CBS News 
A century ago there were 100,000 cheetahs in the wild. Today there are fewer than 12,000. The species has become extinct in at least 13 countries. There are about 280 captive cheetahs in zoos across the United States.
This article was first published on Daily Mail and is republished here with permission.