Rebel Wilson says she feels 'so much healthier' after 18kg weight loss transformation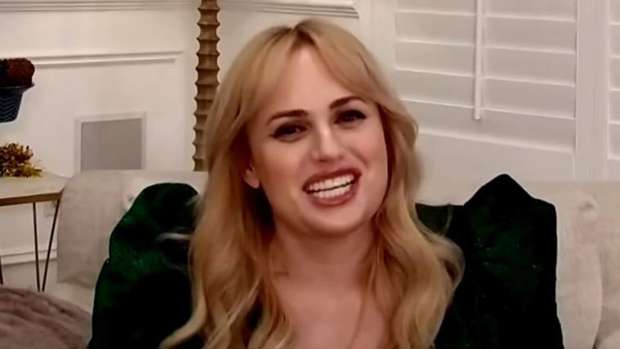 Rebel Wilson has opened up about the "emotional" reason behind her recent weight loss.
The actress has undergone a lifestyle transformation as part of her "year of health", and revealed that she was inspired to take on the challenge after she realised she struggled with "emotional eating".
Speaking with Drew Barrymore on her talk show, The Drew Barrymore Show, the Pitch Perfect star explained that she feels "so much healthier" after dropping around 18 kgs.
"For the last few years, I've been theme-ing my years. So I had the 'Year of Fun,' last year I had the 'Year of Love,' and this year it's gonna be the 'Year of Health' because I turned 40 this year in March," Rebel revealed. "I never really focused on my health, which was probably obvious. I was going all around the world jet-setting everywhere and eating a ton of sugar. That was kind of my vice. I have a very sweet tooth. I love desserts."
"I think what I really suffered from was emotional eating and dealing with the stress of becoming famous internationally. There is a lot of stress that comes with it, and I guess my way of dealing with it was just eating donuts," she explained. "So I was working on the mental side of things of 'Why was I not doing that? Why was I not valuing myself and having better self-worth?'"
"I love my curves and stuff. I don't think I'll ever go too skinny, but I feel so much healthier," she said, adding that she's also "really coming into my own" with her career.
"I feel more in control," she continued. "I get to produce movies now — which is amazing — and have more control over the content. Everything seems to be coming together. Maybe I was a late bloomer or something, but I'm slowly getting it together."
Earlier this year the 40-year-old - who rose to stardom when she starred in the Pitch Perfect franchise, playing a character nicknamed "Fat Amy" - now says she wants to be known by a new name.
"Just call me: Fit Amy."
Wilson shared her goal weight with her fans earlier this year. In May, she took to Instagram and said: "I'll be honest with you guys - with my 'Year of Health' mission I'm trying to get to 75kg and career-wise am trying to get one of my movies into production before the end of the year! Both of these things are requiring a daily effort and there's constant setbacks - but I'm working hard x."
- The Hits, additional reporting by NZ Herald