Remember 'Friday' singer Rebecca Black? She's all grown up and looks unrecognisable nine years after viral song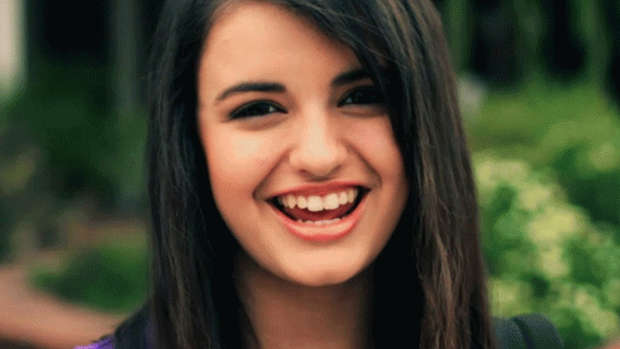 It's been nine years since the viral song Friday shot the then 13-year-old Rebecca Black into internet stardom.
Now the singer of the earworm, which took over the online sphere after being uploaded to YouTube in 2011, is all grown up and looking almost unrecognisable from her younger self.
Taking to Instagram and Twitter, Rebecca shared a heart-breaking and emotional message about her sudden rise to meme-style fame, which saw her face a lot of bullying throughout her teenage years.
"Nine years ago today a music video for a song called Friday was uploaded to the internet," Rebecca wrote. "Above all things, I just wish I could go back and talk to my 13-year-old self who was terribly ashamed of herself and afraid of the world.
"To my 15-year-old self who felt like she had nobody to talk to about the depression she faced. To my 17-year-old self who would get to school only to get food thrown at her and her friends. To my 19-year-old self who had almost every producer/songwriter tell me they'd never work with me. Hell, to myself a few days ago who felt disgusting when she looked in the mirror!
"I'm trying to remind myself more and more that every day is a new opportunity to shift your reality and lift your spirit. You are not defined by anyone choice or thing. Time heals and nothing is finite. It's a process that's never too late to begin. And so, here we go! This might be a weird thing to post but the honesty feels good if nothing else."
Alongside her message she shared two photos, one of her now with a short bob cut hairstyle, wearing a black dress and knee-high red boots, and a photo of her from when she was 13-years-old, singing in the Friday music video.
Later, Rebecca thanked her fans for their support, writing: "Okay so I just got back on twitter and I am just so blown away and confused and grateful at the messages you guys have been sending to me in response to this. I could have never imagined support like this. that you a million times I just wanna cry! (happily!!!)"
Since it was first uploaded Friday has received more than 139 million views on YouTube.
Rebecca, who is now 22-years-old, still uploads music and video clips to her YouTube channel and in October 2019 released a new song called Sweetheart.
Warning: Music video contains explicit language.