Remember Fruju Tropical Snow ice blocks? Well they've made a comeback in NZ stores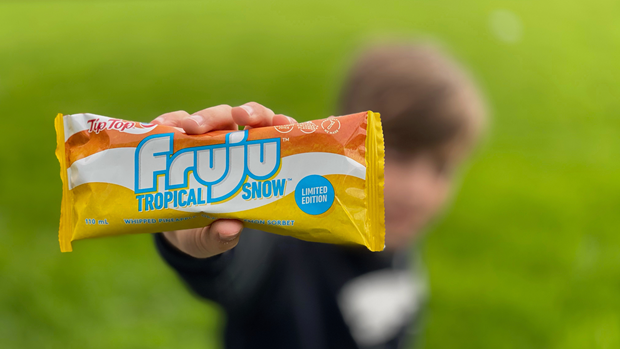 Ice cream lovers get ready for the best news ever!
Remember everyone's favourite ice block, the Fruju Tropical Snow? Well, they're officially making a comeback in stores across New Zealand!
Yay!
Last week, a Reddit thread sparked rumours that the beloved Fruju Tropical Snow would be returning just in time for New Zealand's summer …
In an email to TipTop Consumer Care, a Reddit user was able to get the ultimate hint about the Tropical Snow- that it would be available to buy "IN A COUPLE OF WEEKS"!!!!
And now TipTop has confirmed they will be available in stores nationwide!
BRB going to the dairy!