Revealed: Just how bad plane food is for you
Publish Date

Friday, 19 May 2017, 1:42PM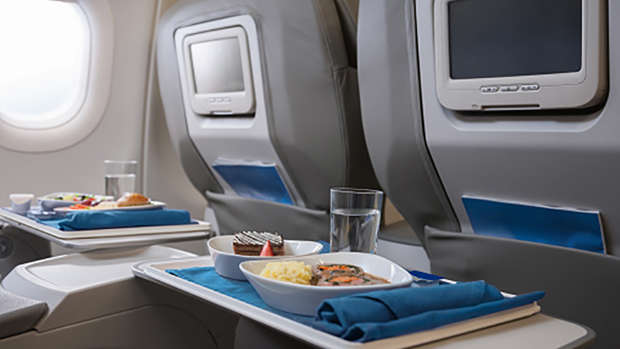 Gordon Ramsay has admitted plane food is the one food he won't ever eat, and now we're starting to agree with him!
Unless you have large pockets to splash out on business or first class seats, plane food is generally bland and rather unappetising.
However, not only is the food bland, it's also packed with calories according to a new book.
Gastrophysics: The New Science of Eating by Oxford University professor Charles Spence explains "the lower cabin air pressure, dry cabin air and the loud engine noise all contribute to our inability to taste and smell food and drink."
"[Therefore] the food we consume needs 20-30% more sugar and salt to make it taste like it would on the ground."
In fact, passengers consume more than 3,400 calories, which is nearly twice the recommended daily intake of calories when travelling to their destinations, the professor said.
Spence said that due to boredom on a flight, food becomes an "appealing distraction" – and it's hard to resist when it's free.
Meanwhile, a recent Quora thread asked what flight attendants don't tell their passengers.
An anonymous attendant said: "You get served frozen food which is kept for up to 72 hours."