Revealed: Who is more attractive - dog or cat owners
Publish Date

Friday, 17 February 2017, 1:38PM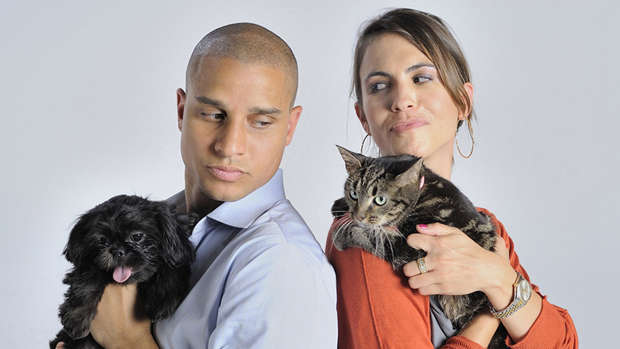 There's always been a debate over which type of pet owner ranks supreme: dog people or cat people.
If you're a proud dog parent who's always secretly believed you were better than your cat-owning acquaintances, we have some good news for you.
Dog owners are three times more attractive than cat owners!
That's right.
The online dating website, Elite Singles, just conducted a study that finally confirmed your long-standing suspicion that dog owners are hotter than cat owners.

The study, which included 1,000 British singletons, revealed a whooping 63 percent of people considered dog owners to be the most attractive pet owners compared to just 18 per cent for cat owners.

In fact felines were even beaten by rabbits, which scored 19 per cent on the 'attractiveness scale'.
The study also found that 30 per cent of pet owners would dump a partner if they didn't get on with their pet - and that 57 per cent of singletons said owning a pet made someone 'more dateable'.