REVEALED: Your reusable shopping bags could be making you sick
Publish Date

Wednesday, 4 October 2017, 2:05PM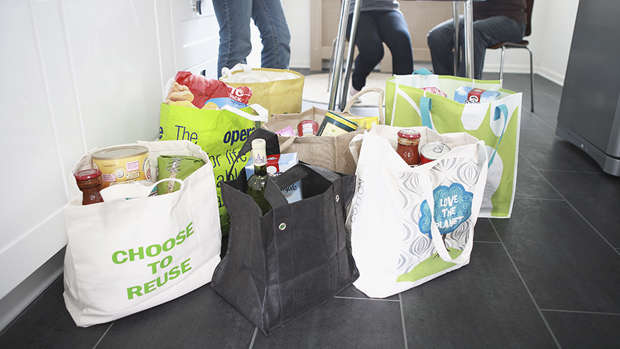 If you're someone who only uses reusable shopping bags when getting the groceries - you're awesome.
We appreciate you helping the environment.
But we have some bad news.
The Food Standards Agency in America have just released a warning for shoppers, saying reusable bags pose a food poisoning risk.
A recent study, by University of Arizona and Loma Linda University, found that almost all reusable bags randomly selected from customers entering a grocery store contained large amounts of bacteria.
What's even more disgusting is nearly half contained coliform bacteria, and 12% contained E. Coli.
Following the study, the FSA is now encouraging shoppers to use separate bags for raw meat, ready-to-eat food and non-food items.
Posting on their website, the FSA also advised shoppers to:
Wrap raw meat packages in a separate, disposable plastic bag, and throw out the bag as soon as you get home.
Regularly wash reusable bags between uses to reduce bacteria. When washed, either by machine or by hand, the amount of bacteria was reduced by more than 99.9 percent.
Avoid storing reusable bags in the car or another hot place, as bacteria spreads more quickly here; store in a cool, dry place instead.
They also suggested colour coding the bags to help you keep raw items separate.