Robbie Williams warns fans about scammers pretending to be him after getting 'angry messages'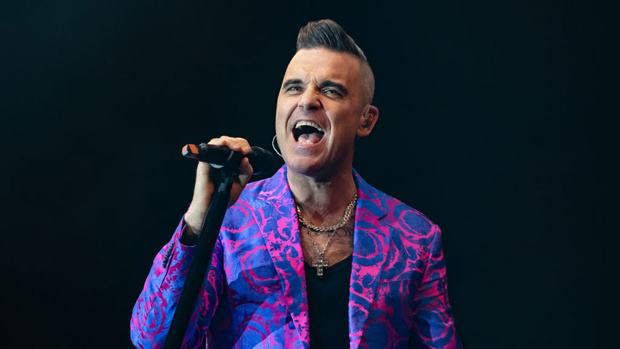 Robbie Williams has warned his fans against scammers.
It seems the star - who turned 47-years-old over the weekend - has been receiving messages from angry people claiming that he has been ripping them off.
In a video posted to Instagram, Robbie addressed those fans saying that they had unfortunately been duped by scammers pretending to be the British singer.
"There're loads of scammers out there," Robbie said in the clip, "people actually think that it's me."
"There's a scam for every celebrity," he continued, "I'm getting these angry messages of people asking why I'm robbing people of money … It's not me!"
"Stay safe," he added, encouraging his fans to be careful on social media.
Elsewhere, Robbie's two-year-old daughter Coco told him "I love you daddy" in a sweet video shared by his wife Ayda Field to mark his 47th birthday.
The Angels hitmaker - who also has Teddy, eight, Charlie, six, and Beau, 10 months, with his spouse - can be seen doing some colouring in the clip as he shares a touching exchange with his little girl and his other half.
Ayda begins by saying: "Daddy bear."
To which, he responds: "Yes, baby?"
Ayda continues: "It's your birthday, how are you feeling?"
The She's the One hitmaker says: "I feel really good."
The actress then asks: "Do you feel 47?", to which he gushes: "I do feel very 47, I'm very happy."
After Ayda asks Coco: "Your daddy is 47, what do you think?" she was met with silence.
But then Robbie turns his head to Coco and asks her: "Coco, do you love daddy?"
His daughter then jokingly says "no", to which Robbie laughs: "You don't love daddy?"
But with some encouragement from her parents, Coco ends up saying: "I love you daddy."
He replies: "I love you, too, baby."
Ayda captioned the post: "@robbiewilliams Daddy Bear is officially 47...a few more grey hairs, but still epic with his crayons...we love this man so much Happy Birthday Boozy !!! Wifey xxx #birthdayboy #betterwithage #silverfox (sic)"
Meanwhile, the Rock DJ singer spent most of last year as a "stay at home father" to his children amid the coronavirus pandemic, and he admitted it has been a "beautiful" experience being around his kids for so much time.
Speaking about quarantining with his family, he said recently: "I had my hands full [in lockdown] but it's been incredible as they now think I'm a stay at home father. They get all of me, all the time. This is the first time I've been out of the house for eight or nine months. Covid has been awful, but for being a dad and having structure and being with them every day it's been beautiful."
- The Hits, additional reporting by Bang! Showbiz