SAFETY WARNING: Parents should be aware of the dangerous 'Fire Challenge'
Publish Date

Tuesday, 20 November 2018, 1:59PM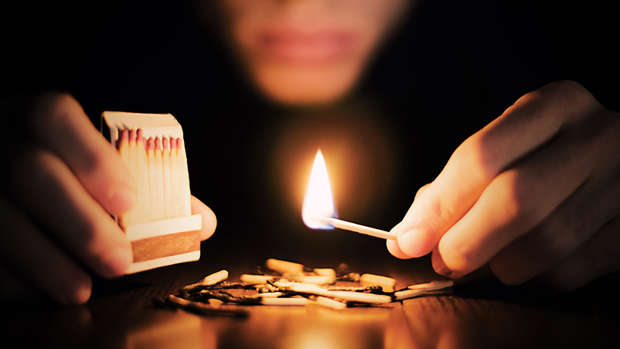 Parents; a dangerous, worrying and absolutely stupid viral challenge is taking off again.
In a desperate attempt to find fame on the internet, teenagers are partaking in the "Fire Challenge."
The idiotic craze, which is spread through social media, sees teenagers filming themselves dousing their bodies in accelerant and lighting it.
Numerous kids have been injured by the challenge, and sadly, some have required surgery and life-support treatment.
Just a few months ago, 12-year-old Timiyah Landers suffered burns to 49 per cent of her body after setting herself alight as part of the challenge.
Within minutes of Timiyah's mother leaving her alone with two friends, she became engulfed in flames.
Her stepfather put her in the bath and immediately began spraying water on her body while her mother tore off her burning clothes.
Timiyah was put on a ventilator in intensive care and bandaged from head to her knees.
Ana Biney, a nurse at Morriston Hospital's Welsh Centre for Burns and Plastic Surgery, explained to the Daily Mail: "They copy them from social media and YouTube and call them YouTube Challenges."
"They film each other doing the challenges and then upload them in the hope they will become social media stars."
READ MORE:
• Pets take on the Mannequin Challenge and it's beyond cute
"We have definitely seen an increase in the number of teenagers who have suffered quite serious burns because of this."
She added: "The best thing to do is not to take part in these stunts in the first place. They may look exciting and spectacular on social media but the reality is very different."
"They could be killed or scarred for life."
For the safety of your own kids, talk to them about these challenges and please watch what they consume online.
We need to put an end to the Fire Challenge, immediately.