SAFETY WARNING: Parents should be aware of the dangerous 'Momo Challenge'
Publish Date

Friday, 1 March 2019, 11:16AM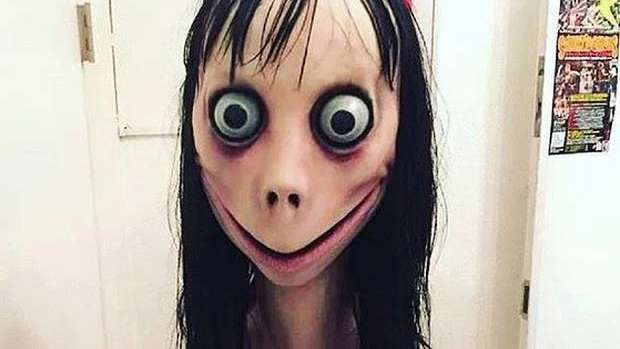 Parents; a dangerous and worrying challenge is targeting children online.
The Momo challenge, which is spread through social media and YouTube, has been described as a "suicide game".
First reported in July last year, the "Momo" character - a scary gaunt doll's face with bulging eyes and an unnaturally thin and long smile - has been appearing in the middle of seemingly innocent videos of children's cartoon or computer game and threatens the viewer into contacting a number on WhatsApp.
Once the child has contacted "Momo", the shadowy figures behind the unknown number have been sending frightening images and violent messages promoting the children to do dangerous tasks without telling their parents.
Examples of dangerous tasks one UK school has noticed include asking the children to turn the gas on or to find and take tablets.
Numerous kids have been injured by the challenge, and sadly, some have died.
READ MORE:
• Pets take on the Mannequin Challenge and it's beyond cute
A hair salon in the UK posted images on a parenting page of a 5-year-old girl who had cut her own hair and scalp, reportedly after watching a Momo video.
The hair salon urged parents and carers to be more vigilant online.
No one knows exactly where Momo originated, or who is behind the disturbing trend, though it was linked to at least seven phone numbers beginning with codes from Japan and multiple countries across South America.
For the safety of your own kids, talk to them about these challenges and please watch what they consume online.
We need to put an end to the Momo Challenge, immediately.
WHERE TO GET HELP:
• Lifeline: 0800 543 354 (available 24/7)
• Suicide Crisis Helpline: 0508 828 865 (0508 TAUTOKO) (available 24/7)
• Need To Talk? 1737: - Text 1737 
• Youthline: 0800 376 633
• Kidsline: 0800 543 754 (available 24/7)
• Whatsup: 0800 942 8787 (1pm to 11pm)
• Depression helpline: 0800 111 757 (available 24/7)
• Rainbow Youth: (09) 376 4155
• Samaritans 0800 726 666
• If it is an emergency and you feel like you or someone else is at risk, call 111.