'Seven Sharp's Hilary Barry looks gorgeous in 'Formal Friday' outfit - her school ball from the '80s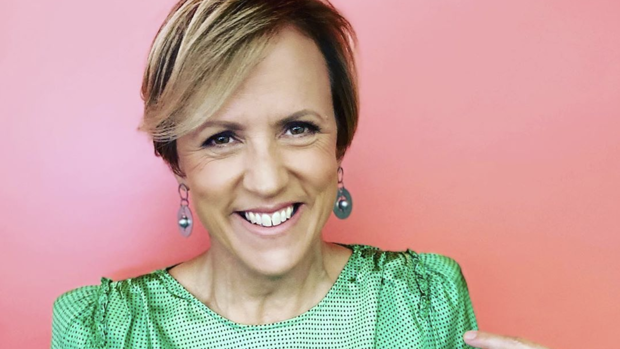 Hilary Barry is wowing fans once again with her latest Formal Friday outfit.
This week the much-loved TV presenter donned a red ball gown, which she revealed was the dress she wore to her own high school ball in 1987.
"This is the dress I wore to my school ball in 1987," Hilary wrote alongside the photo on Instagram. "Today I'm wearing it as a tribute to all the students who will miss their balls because of the lockdown. We feel for you. Remember your sacrifice right now is saving people's lives."
"If you'd still like to get dressed up I'd love to see your pictures," she added.
As well as her red dress - which features a big bow on one shoulder - Hilary also wore a pair of gumboots, so she could still work outside in the garden.
This comes after last week when Hilary dressed in an elegant black sequined dress with a low plunging mesh neckline and a tiara.
Alongside the picture, the 50-year-old wrote: "In case you missed it it's #formalfriday - tiaras optional."
We love it! Keep up the amazing outfits, Hilary!