Seven-year-old with a six-pack becomes internet phenomenon in crazy videos
Publish Date

Friday, 15 February 2019, 2:53PM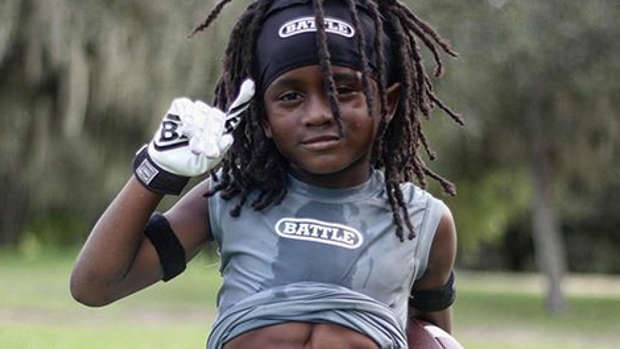 Move over Usain Bolt ... because Rudolph Ingram Jr. is coming for you.
The seven-year-old kid known as "Blaze" from Tampa Bay in Florida has recently gone viral for not only having a six-pack (since the age of five-years-old, might we add), but also because he holds a US record for his age group at track.
Just last weekend the sprinting sensation destroyed rivals in the 100m, by coming in at 13.48 seconds.
That time is an astonishing 1.5 seconds faster than his reported personal best in August last year.
Videos show the youngster, who said he began training when he was four, exploding out of the blocks in the 60m dash and embarrassing the field of older competitors in the 100m.
He has football skills too and has drawn the attention of LeBron James and the Tampa Bay Buccaneers, among others.
According to his father, Rudolph Ingram Sr., who is an American football coach, Blaze became motivated after watching the Olympics and began training soon after the event.
"Proud to say, my son, maybe the fastest 7-year-old in the world. To the top love all those hours of training paid off," Ingram Sr. tweeted via Instagram.
We're sure we will see many more clips about Ingram Jr. in the years to come!