Shania Twain has opened up about her desires to live in New Zealand
Publish Date

Saturday, 1 July 2017, 10:47AM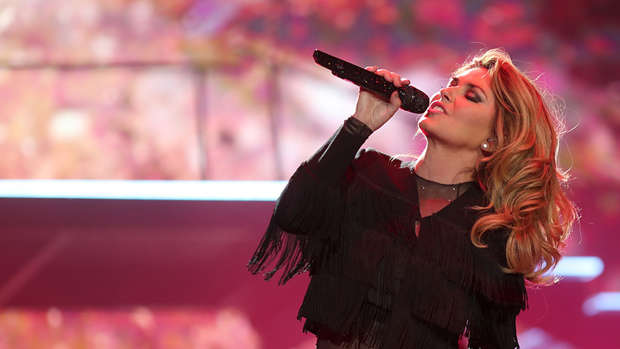 Shania Twain says New Zealand is "definitely going to be my future home" - but she's not settling down anytime soon.
The country superstar is making her comeback to music after 15 years away, including a struggle with dysphonia (a difficulty in speaking), a very public divorce and a rocky road to recovery.
The Man, I Feel Like a Woman hitmaker has spent a decade battling Lyme disease and the resulting damage affected her ability to sing.
Speaking to Jack Tame on Newstalk ZB, Twain revealed: "When I realised that I may never sing again, I was devastated by the thought of that, I was grieving the loss of my voice...I did just feel that I was never going to have it again.
"It's really been a struggle for me, it took a while to, first of all, find a solution and then to slowly build up the confidence to start this all over again...to get where I felt like I could get back on the saddle."
Twain went through extensive therapy to get her voice back and, in 2012 took up a Las Vegas residency at Caesars Palace for two years, following that up with her Rock This Country Tour in 2015-2016.
She recently released a new single called Life's About to Get Good, a pop country hit about moving on from dark times and, it seems, her extremely public divorce from her then-husband Robert 'Mutt' Lange, who had an affair with Twain's best friend Marie-Ann Thiebaud in 2008.
Twain sings: "It killed me that you'd give your life to be with her / I had to believe that things would get better / It was time to forget you, forever."
And the chorus is ultimately about forgiving, forgetting and living life to the fullest, and that's what Twain's doing now.
She's currently gearing up to release her first album since 2002's Up! this September and a tour may well be on the cards - though whether it'll bring her back to New Zealand is still up in the air.
Twain became something of an honorary Kiwi after she and her ex-husband bought 24,731ha of land between Wanaka and Arrowtown in 2004.
She's spent several years visiting New Zealand and told Tame she has "all kinds of wonderful memories from there", saying "It's definitely going to be my future home, so I do miss it a lot".
"I was just so taken with the colours...it's just stunning. And just the remoteness of some of these high country stations was attractive to me, I really love being isolated and I love nature," she gushes.
Whether she'll return for work though, is a different question, the answer to which is dependant on whether she's able to put an international tour together, but if she does, she promises: "I would absolutely make it to New Zealand" saying, "a piece of my heart is still there."