Single mum gets slammed after charging children to come to her twins' fifth birthday party
Publish Date

Thursday, 31 January 2019, 3:30PM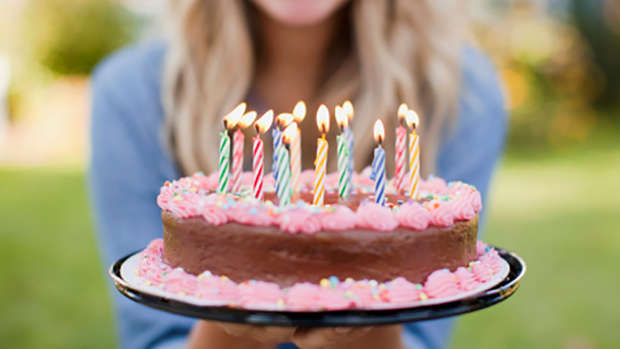 Gone are the days of simple cakes and pass-the-parcel!
Let's face it - children's birthday parties are so much grander now.
But one mum has been absolutely slammed after asking parents to pay £6 (NZ$11.58) per child to attend her twins' fifth birthday party.
Ruma Ali's sons Shiyan and Kiyan turn five on February 8.
To celebrate, the 29-year-old has invited 60 of the boy's friends from school to a party at an indoor play centre.
But the single mum says she can't afford the cost of paying for all 60 guests, so she asked parents to help contribute.
And it's safe to say her request did NOT go down well...
"She has no dignity. Want the parents to pay and will still want to get 60 presents," wrote angry parent.
"If you can't afford to pay for you children's birthday party then simply don't have one or do something else as a family with out your children's friends. I can't believe what I have just read!" said another.
READ MORE:
• Aussie mum sparks heated debate after being kicked out of public pool for breastfeeding in water
• Pregnant Amy Schumer received a 'horrifyingly' RUDE baby shower cake and it will make you laugh
More parents chimed in saying: " If you can't afford it don't have a party!! What ever happened to little tea parties at home and playing games!! Just one big competition on who can do the best!"
A fourth wrote: "What a flaming cheek... If you can't afford it then don't have one...or have it a home...kids love jelly and ice cream and theres plenty of games they can play.....better still have a birthday fund and save for the year."
However, not everyone was against the idea.
"£6 is nothing for a child's happiness. Personally if I knew that by paying £6 for my child to go to a birthday that would put a smile on their face as well as the birthday boy/girl I wouldn't hesitate," said one user.
Another wrote: "It's an amazing thing you are doing for your twins and other kids attending."
A third suggested: "Not all parents can afford to pay for parties but also they want to make their child happy by having a party for them. Instead of buying a gift you could pay the £6 and buy a birthday card."
What do you think?