Sir David Attenborough's priceless 23 million-year-old gift for Prince George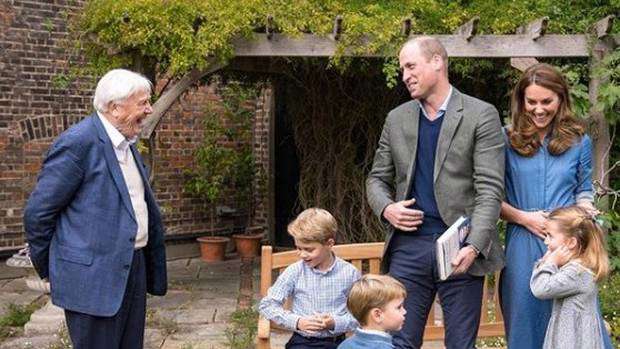 Sir David Attenborough has left The Duke and Duchess of Cambridge's children absolutely delighted with a special gift.
The animal documentarian joined Prince William, Kate, and their three children Prince George, Princess Charlotte, and Prince Louis in the gardens at Kensington Palace for a special screening of his upcoming feature film David Attenborough: A Life On Our Planet.
While there he gifted the young royals with the tooth from a giant shark, which he found while on holiday in the 1960s.
Needless to say the children, especially future king George were thrilled to receive the 23 million-year-old tooth.
Family photos of the moment were shared with the official Kensington Royal Instagram, while another post was shared by David Attenborough on his own newly created Instagram page.
"We had an amazing afternoon earlier this week when David showed Prince William his new film," the post read. "They both share a passion for protecting the natural world and are supporting one another to raise awareness of the solutions at hand to tackle climate change and biodiversity loss. They're working together on the Earth Shot Prize too - more on that soon."