Six60 star Matiu Walters announces exciting baby news, arrival of a darling baby girl!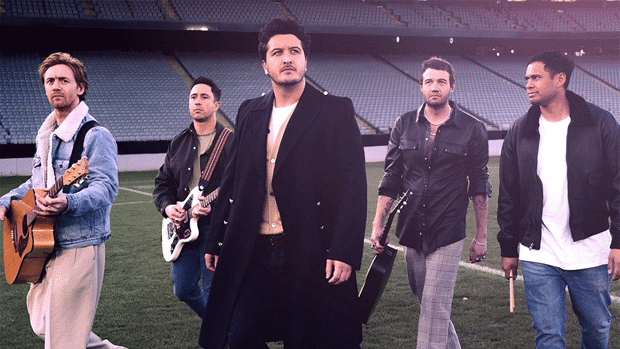 Congratulations are in order!
The lead singer of Six60 Matiu Walters has revealed that he and his partner have welcomed a little bundle of joy!
Taking to Instagram, the frontman introduced his darling daughter Boh Ātaahua Freeman Walters to the world!
"Kia Ora everyone. Last week, with help from an amazing team, Caren gave birth to our beautiful baby girl! - Boh Ātaahua Freeman Walters," Matiu captioned a photo of him carrying the baby girl out of the hospital.
"Mum and baby are doing well and we are filled with love," he added. "Aroha nui. See you later. The Walters."
The happy news comes after the star announced that they were expecting back in January.
"Bring on 2021," Matiu wrote at the time alongside a photo of him and Caren sporting a baby bump.
Congratulations Matiu and Caren – and welcome to the world baby Boh!