Six60's feature-length documentary is out in cinemas today across New Zealand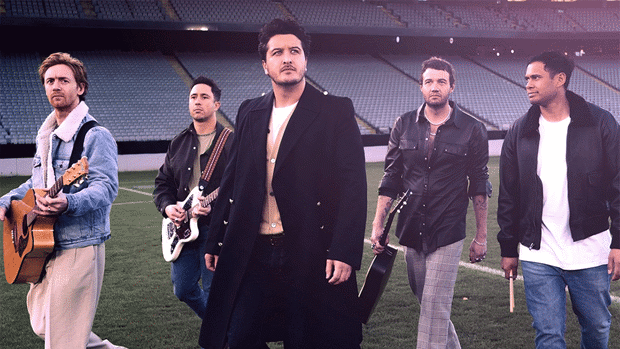 Six60 fans, your weekend plans are sorted - the beloved Kiwi band's feature-length documentary hits cinema screens across the country today!
The film called Six60: Till The Lights Go Out will take a close look at the band's story and how they became one of Aotearoa's biggest and most popular live acts.
The movie - directed by New Zealand filmmaker, Julia Parnell - dives into some of the band's highest highs and lowest lows.
"But I think the message that comes through is one of tenacity, never giving up ... anyone who does anything in life has to jump hurdles and climb different peaks," the band's bass guitarist Christ Mac reveals.
"A lot of people think it's been a bed of roses going up and it's not always like that."
Six60: Till The Lights Go Out is in movie theatres across New Zealand from today, November 26.
Watch the trailer here: