Steve from '90s kids show 'Blue's Clues' shares emotional video on 25th anniversary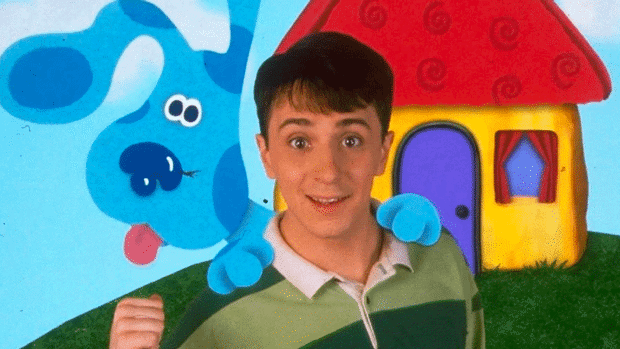 Remember the '90s kids TV show Blue's Clues with Steve and his handy-dandy notebook?
Well, now the star of the show - Steve Burns - has returned to share a nostalgic and heartfelt message to celebrate the show's 25th anniversary.
Steve abruptly left the children's TV show and was replaced by his brother Joe (Donovan Patton), and in the emotional video, he explained why.
"So about that time Steve went off to college," the video was captioned on Twitter.
We're not crying … You're crying!
The clip has quickly gone viral with 2.6million views in counting since it was uploaded.
In recent years Nickelodeon rebooted the Blue's Clues series – which first aired in 1996 and ended in 2006 – with a new host, Filipino-American Broadway star, Josh Dela Cruz.
But we're sure we'll all never forget the original Steve and his sweet video has us feeling all the feels!