Student are allowed to dress up for their ID photos and the result is hilarious
Publish Date

Thursday, 21 September 2017, 12:30PM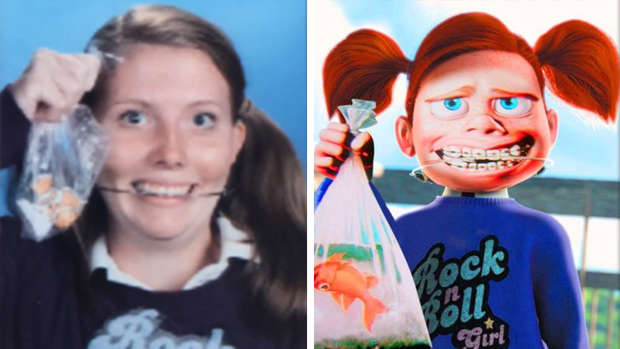 School pictures were always awkward and uncomfortable, but one high school has mad it fun.
An American school, North Farmington High, allows the students to dress up for their photo I.D.s and it's been a tradition going on for years.
"They decided it would be fun to do goofy pictures so when you show your ID people get a laugh out of it," 17-year-old student Delaney told Metro.
"This has been a tradition ever since my freshman year and possibly before that too."
And it seems several students have taken things to the next level by dressing up as their favourite characters.
Here are some of the best photos, featuring everything from obscure Disney characters to Donald Trump.
Hermione Granger from Harry Potter
Darla from Finding Nemo
Michelle from Full House
Sid from Toy Story
McLovin from Super Bad
Dora the Explorer
Humid Monica from Friends
Tracy from Hairspray
Miley Cyrus in Hannah Montana
Tina from Bob's Burgers
The Wendy's Logo Girl
Velma from Scooby-Doo
Cher from Clueless
Donald Trump