Study reveals the age women have the best sex of their lives
Publish Date

Tuesday, 15 May 2018, 3:30PM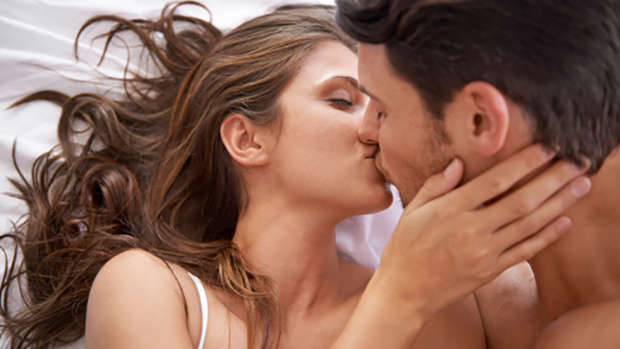 Logic may suggest that our twenties - usually the most care-free years - is the time to have the best sex of your life.
It's assumed to be a decade of sexual exploration and first true loves, when your attractiveness has peaked and you have the time and energy to get wild before babies come along.
However, when it comes to feeling most attractive and having the best orgasm, it apparently gets better with age, the Daily Mail reports.
According to a new study, women have the best sex of their lives at the age of 36-years and above, according to a new survey of more than 2,600 women.
That's good news for celebrities such as Kim Kardashian, Christina Aguilera and Jessica Alba - who are all 36. 
The participants were asked about their experience of orgasms, feelings of attractiveness and how much they enjoyed sex, in the research commissioned by contraception app Natural Cycles.
Their answers were analysed by age group - younger (below 23), middle (23-35) and older (36 and over). 
When questioned about sexual attractiveness, the older age group were the most confident in their own skin - eight out of 10 said they felt they looked sexy.  
In contrast, only four out of 10 of women in the middle group old felt attractive and seven out of 10 women under 23 were happy with their looks.
The older women scored highest when it came to climaxing - nearly six out of 10 reported having more and better orgasms.
This compares with just five out of ten in both younger groups of women. 
Women in the older age group are overall having the best sex with 86 per cent of them saying they had enjoyable intercourse over the last four weeks.
This compares to 76 per cent in the middle age group and just 56 per cent of the youngest women.
And when it comes to the ideal length of time sex should last, the reality does not always match expectation.
In fact, one in three women surveyed felt sex should last longer. One in ten felt that sex should be over quicker than their current experience.
When questioned about frequency of sex, just under a third had sex twice a week.
Over one fifth got intimate three times per week, and under one-fifth once a week.
And the majority of women felt that monogamy was key to a happier sex life. 
In the survey, 81 per cent said they believed they can have a great, long-lasting sex life with the same person.
"The results of the survey send out a really positive message about something us women have known and expected for some time; as you get older and get to know your body better, you can have a more enjoyable sex life and feel confident about yourself," said Natural Cycles spokesperson Amanda Bonnie.
"It's encouraging that there doesn't appear to be a stigma attached to being older and enjoying the best sex of your life."
This article was first published on Daily Mail and is republished here with permission.