Study reveals the cuddle position that is most likely to end your relationship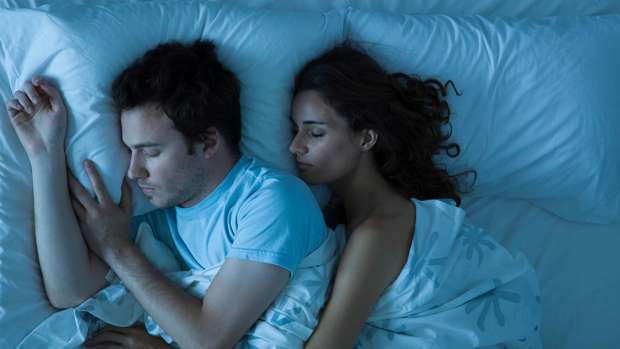 For a lot of couples, cuddling together in the evening brings a lot of joy.
But it turns out there's one cuddle position that could actually be tearing your relationship apart, according to a new study.
UK-based sleep site TheDozyOwl surveyed more than 9000 divorced men and women and asked them if their preferred sleeping position influenced their decision to end their marriage.
And it seems for 86 per cent of those surveyed; there was one specific sleep position that was most common for those filing for divorce: the "female spoon".
TheDozyOwl's managing director Alex Ion explained to news.com.au that while they were initially "surprised to find out that the 'female spoon' was the most 'divorceable' sleeping position" they started to get an idea of "why that is the case" after "reading some of the comments left by respondents".
"In most situations, the men of the relationship were feeling smothered by their partners, who at their end were not receiving enough attention.
"This imbalance would often lead to arguments on the long run."
Other sleep positions that ranked highly in those who got divorced were "leg hug" at 82 per cent, the "back to back not touching" at 78 per cent, "space hog" at 73 per cent, and then "the soldiers" at 71 per cent.
"The 'back to back not touching' position was by far the most frustrating for women and from a psychological point of view it makes sense," Ion noted.
"Through cuddles women receive reassurance that everything is going smoothly in the relationship, while men are not necessarily wired like that in some cases."
On the flipside, "face-to-face not touching" and "back to back touching" were deemed the least likely to contribute to a divorce, with just 38 per cent and 26 per cent respectively saying it was a factor.