Suffragette's hilarious advice on marriage to young ladies goes viral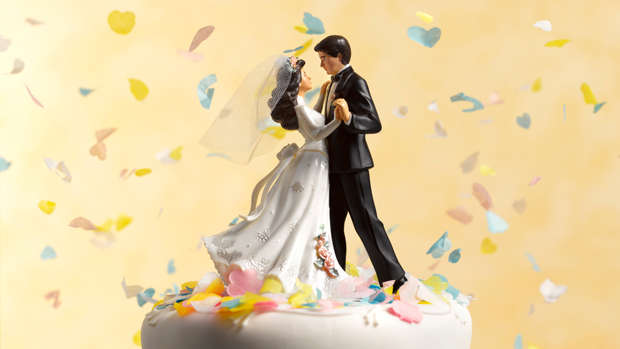 A suffragette's advice on marriage has gone viral - with some saying many of her tips still ring true today.
Her tips include not marrying at all, but ensuring that you "feed the brute" if you do go ahead and tie the knot, reports the Daily Mail.
She also advises young ladies to avoid "flirts", "tailor's dummies" and "football enthusiasts", but instead look for a window cleaner or yard swiller - someone who cleans the yard.
The pamphlet is on display at the Pontypridd Museum in Wales, but has since been shared widely online.
The anonymous suffragette wife started off her list of tips with "Do not marry at all", before adding: "But if you must avoid the Beauty Men, Flirts, and the Bounder, Tailor's Dummies, and the Football Enthusiasts".
She described most men as "lazy, selfish, thoughtless, lying, drunken, clumsy, heavy-footed, rough, unmanly brutes, and need taming".
The suffragette added that if a woman wants to keep her husband happy, she should "feed the brute" - commenting that the "same remark applies to dogs".
She finished off her advice with the line: "You will be wiser not to chance it, it isn't worth the risk".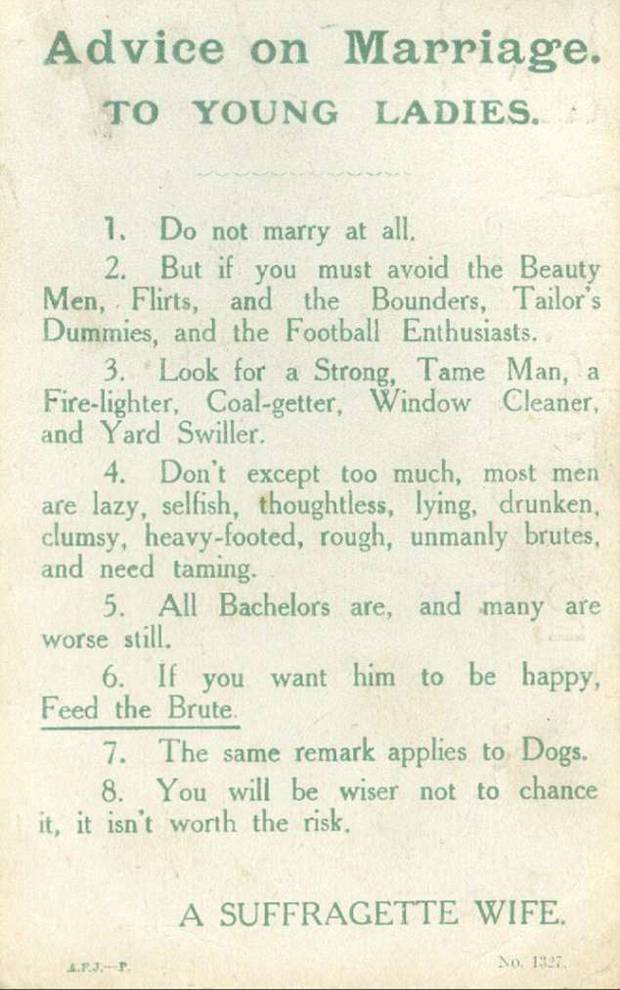 The pamphlet was shared online by Dan Snow's History Hit account, and has been shared nearly 3,000 times.
Twitter users were quick to comment on the pamphlet, which many saying that the advice still rang true today.
One wrote: "Should have been shown this 18 years ago before I got married. It is all true!!!"
Another added: "This is right on the money. Speaking as a man, feeding me will solve everything."
Meanwhile, some noted that some things have changed - pointing to her advice about finding a yard swiller.
This article was first published on Daily Mail and is republished here with permission.