Teen gets hammer stuck in mouth after failed social media dare
Publish Date

Wednesday, 2 August 2017, 7:54AM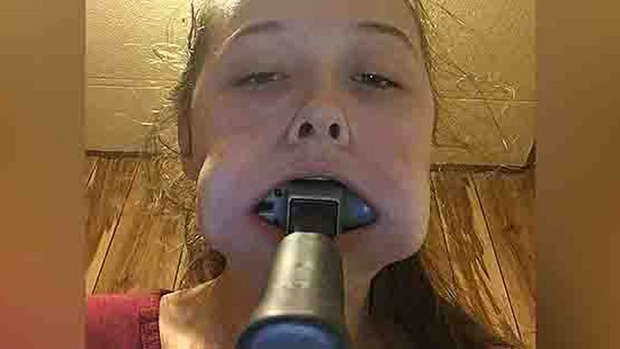 A teenager has shot to viral fame after getting a hammer stuck in her mouth - and now her mother has had to "hide the toolbox".
Kaley, 14 from Louisiana, was chatting with her friend about Korean boy band BTS.
She described one of the pop stars as "so beautiful I could shove a hammer in my mouth".
Naturally, her friend called her bluff and Kaley suddenly found herself with a hammer lodged between her lips, the Daily Mail reported.
She posted the bizarre image on Twitter with the caption: "how do u tell ur mom that u got a hammer stuck in ur mouth".
Luckily after around ten minutes, she was able to get it out, but not before the picture had proceeded to go viral on Twitter.
People were split about why exactly the teen had decided to pull such a bizarre prank.
Kaley told Buzzfeed News she got "a little hyper" when chatting with her friend about the K-pop group.
She added: "I was sending her pictures of one of them, [and] he's good-looking. So I sent it and said, 'He's so beautiful I could shove a hammer in my mouth.'
"It was a little too big to fit in my mouth in the first place, but getting it out was even more of a problem."
Despite her struggle to wrangle the hammer loose, she has admitted to putting it back in her mouth a few times since to show her friends.
She added: "There are ways to channel your excitement, and shoving a hammer in your mouth probably isn't the best."
Kaley's mum said she was worried that she was now going to be known as "the Hammer Girl's mother".
This article was first published on Daily Mail and is republished here with permission.