Teen shares unbelievably embarrassing text messages from her confused father
Publish Date

Thursday, 30 November 2017, 2:00PM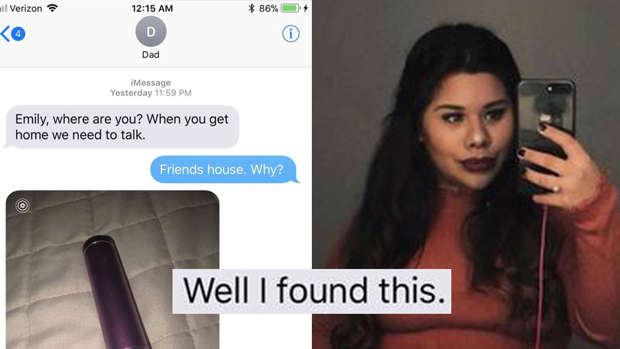 Nobody likes discussing sex with their parents, and now one teen's cringe-worthy conversation with her father has gone viral.
US-based Twitter user @_Emmiily received a text from her father telling her "we need to talk" after finding something he deemed offensive in her bedroom.
Her dad sent her a picture of what he believed to be a sex toy, telling his daughter that it was 'disgusting' to leave it lying around, the Daily Mail reports.
Emily was horrified and quickly told her father it was actually a portable charger, and their hilarious exchange has now gone viral.
Emily shared their text exchange on Twitter on Sunday, and it quickly racked up over 31,000 retweets and 119,000 likes.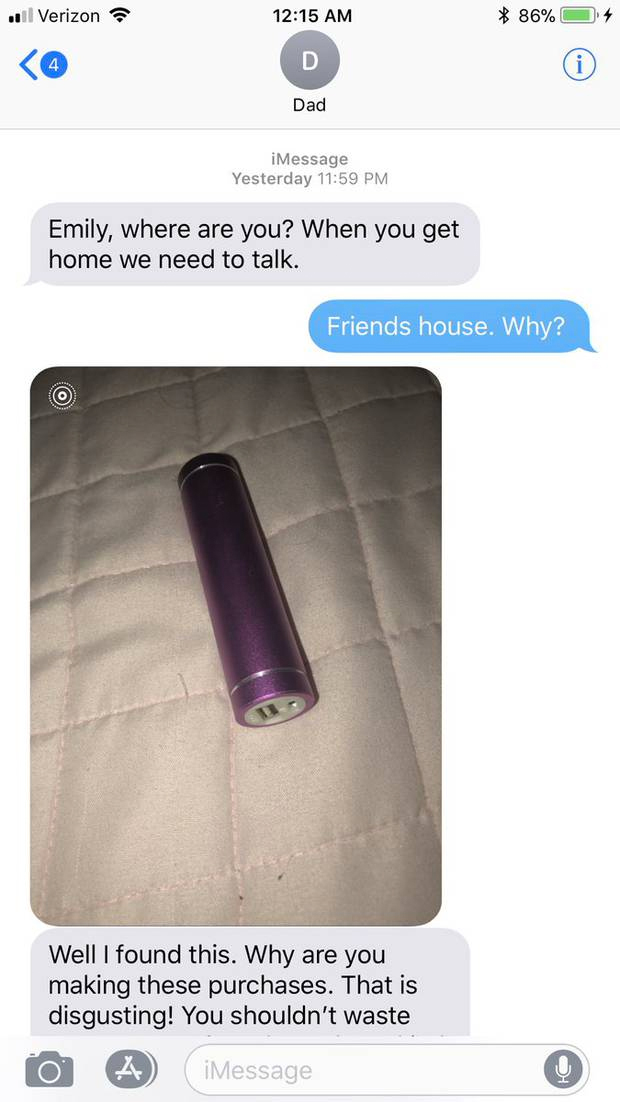 She described the situation as 'so awkward' as her father tried to tell her off for owning a sex toy.
In her tweet accompanying her dad's texts, Emily wrote: "This was so awkward omg my dad really assumed the worst."
Sending his daughter a photo of the offending item he texted: "Why are you making these purchases? That is disgusting! You shouldn't waste your money! If you have these kind of needs I suggest you don't leave this s*** laying around."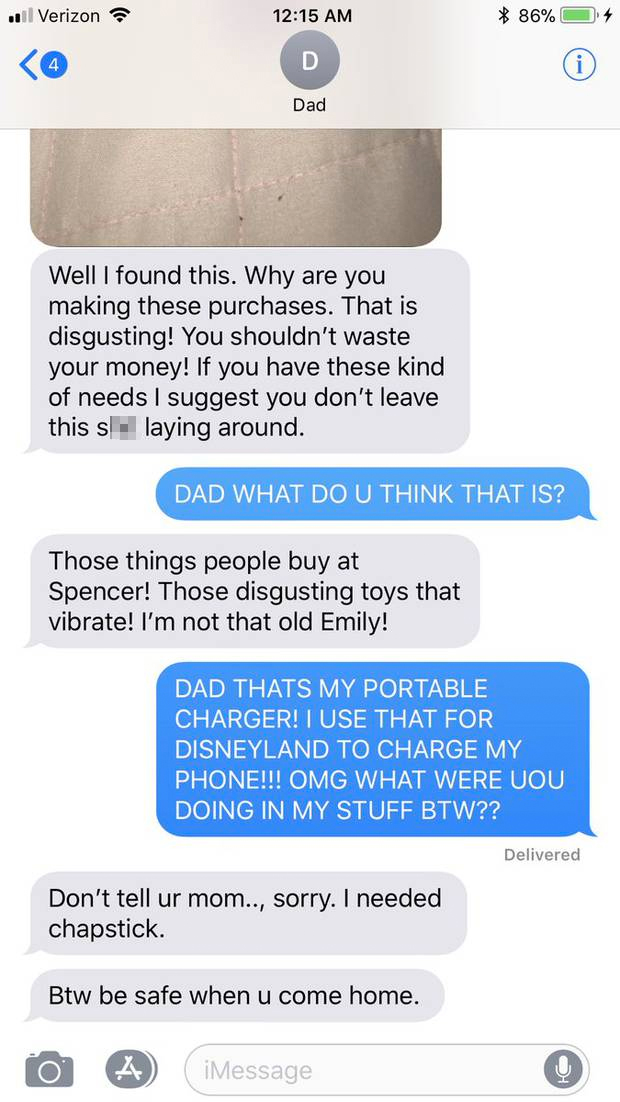 A confused Emily asked her dad what he thought he'd found, and his response was seriously funny.
"Those disgusting toys that vibrate! I'm not that old Emily!" he responded.
Horrified, Emily revealed that he had actually found her portable charger before questioning why he was going through her stuff to begin with.
She wrote: "DAD THATS MY PORTABLE CHARGER! I USE THAT FOR DISNEYLAND TO CHARGE MY PHONE!!! OMG WHAT WERE UOU DOING IN MY STUFF BTW?? (sic)"
The hilarious exchange ended on a rather awkward note, pleading her not to tell her mother, revealing that he had been in search of 'Chapstick'.
After her father found out about his newfound internet fame, Emily shared a video of him frantically searching for the tweet on Twitter.
Clearly mortified, she posted: "He's on to me. F**k."
 This article was first published on Daily Mail and is republished here with permission.