The bizarre period cocktail that has got the internet going crazy ...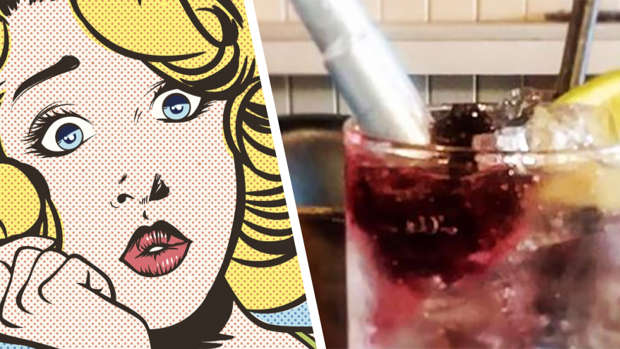 Most of us are a fan of treating ourselves to a cocktail when you're out with the girls, but this one from the US may not be your go-to pick...
Yuzu, a restaurant and bar in Ohio, is serving a cocktail called 'Can't Even Literally', and it has the weirdest theme possible: periods.
And we don't mean a full stop...
In the Facebook post, the drink is described as a berry margarita, "thoughtfully complimented with a tampon applicator garnish".
YIKES.
Yuzu has reportedly created the drink to support a local women's shelter, with $1 from every drink purchase going to the cause.
But the comments on the post suggested that people weren't thrilled by the concoction.
"Those are not food safe," one person wrote referring to the sanitary product.
"What's next? Pads instead of coasters?" another added.
"Or you could have just as easily donated a portion of each drink sale and not wastefully included the tampon," one commenter pointed out. "This could have also been a perfect time to have Bloody Mary specials. C'mon guys."
Yuzu owner Dave Bumba told Fox 8 despite the controversy, they'd found a way to create a conversation about domestic violence.
"This is a small way to bring awareness to real good causes that we are behind."
We're not so sure...