The Chase fans are accusing Bradley Walsh of fixing the show following recent episode
Publish Date

Thursday, 8 November 2018, 11:59AM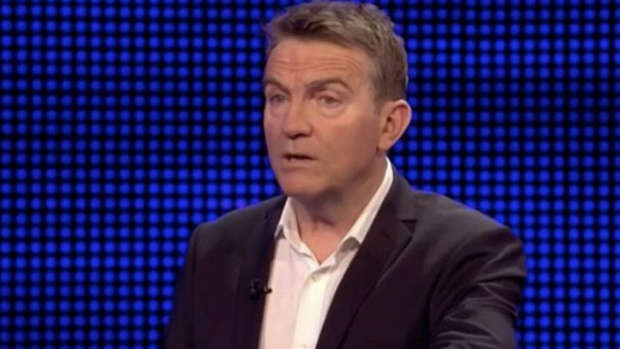 The Chase is no stranger to fixing claims.
Previously, it's been the Chasers who have been accused of favouring some of the contestants over others.
But, in a recent episode, Bradley came under fire for accepting an answer from Mark 'The Beast' Labbett after the timer seemed to hit zero.
The tense final chase came after The Beast had answered a few questions incorrectly and things were looking good for the three contestants and their £30,000.
A number of people took to social media to hit out at the presenter, with one person posting on Twitter: "That was a fix, it was on zero!"
"100% CHASER LOST!!!! #TheChase what a fix!!!! £30k !!!!! WENT ZERO before the answer," another added in dismay.
While a third user pointed out: "#TheChase is a fix!!! The countdown was over but apparently, he got the answer on time! If it was the other way around the guests wouldn't have been in time. #ITV sort it out."
Even The Beast appeared to be shocked by his win, telling the team they "deserved" to win.
He said: "You didn't deserve to lose, I'm really sorry guys. You were superb."
READ MORE:
• The Chase's Bradley Walsh is left giggling again after rude New Zealand innuendo question
• The Chase viewers were left in shock as The Beast punched the set and stormed off after losing his game
The Beast has previously spoken out against claims he and the other Chasers fix the programme.
"I have never thrown a question, let alone a show and would happily be strapped up to one of Jeremy Kyle's lie detectors," he told express.co.uk.
The 53-year-old went on to say: "I understand why they feel so, they care about the result. We care about the result. But I can guarantee you one thing, we are always trying our utter damnedest to win."