The designer of the most pinned wedding dress releases affordable range!
Publish Date

Sunday, 19 November 2017, 2:04PM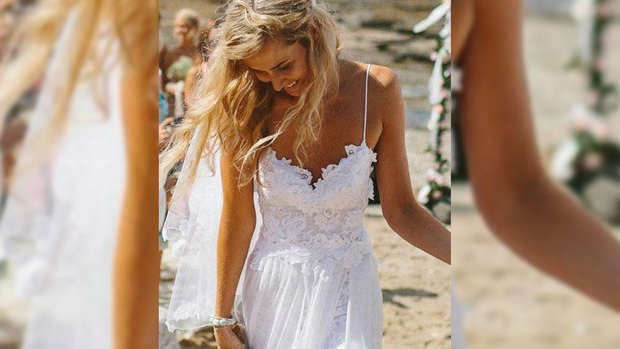 How amazing are weddings? The fashion, the dancing, food, jewellery, time with friends and family, becoming broke because everything is so expensive, etc, etc...
A wedding is a lot like the Auckland housing market, expensive! So knowing how to get things cheap is going to be a tactic that will become your best friend (after the bottle of vino of course). There's obviously places that are going to be difficult to go cheap, rings, food, venues, they're going to set you back and for so long the dress has always been an issue of quality over quantity BUT put away the credit card because that dream look you've wanted might not be so much of a dream after all!
Some of us might never win the lotto although having the designer of the most pinned dress on Pinterest launch an entire collection for under $1500, well that's close enough!
Megan Ziems, the designer and founder for Grace Loves Lace has created a range she says will "nail the carefree, effortless glam woman who doesn't sweat the small stuff...and doesn't care for a dress worth thousands". Regardless of whether you're getting married or not, you're going to want one of these dresses because goals are a thing that's affordable!
Shed tears of joys, because they're a lot cheaper than they used to be!