'The Devil Wears Parada' is about to be turned into a musical and Elton John is writing the songs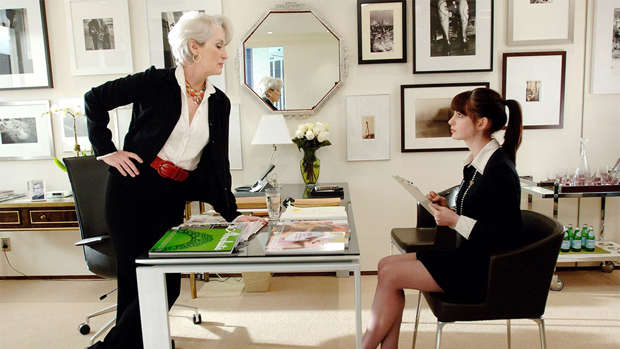 The Devil Wears Prada is making its way to the big stage!
Yesterday, it was announced that the 2003 novel, written by Lauren Weisberger, will arrive at Chicago's James M. Nederlander Theatre in July next year.
And if that wasn't exciting enough news, the musical's original score is set to be penned by none other than the legendary Elton John - who has worked on a number of famous stage musicals, including The Lion King and Billy Elliot!
The new musical will be based on the 2006 film adaptation of the same name.
The much-loved movie, which starred Meryl Streep and Anne Hathaway in the roles of Miranda Priestley and Andy Sachs, debuted in theatres in 2006.
The movie also starred Emily Blunt in a breakout role, Stanley Tucci and Adrian Grenier.
The movie, which is half a love letter to the chops of the American Vogue editor and fashion icon Anna Wintour and half a take-down of her intimidating power and withering personality, was a box office success grossing more than $300 million worldwide.
Weisberger had spent time as Wintour's personal assistant and many saw her novel as a roman a clef, with names changed to protect identities.