The eye-watering amount that Sir John Key just sold his house for
Publish Date

Saturday, 9 September 2017, 2:25PM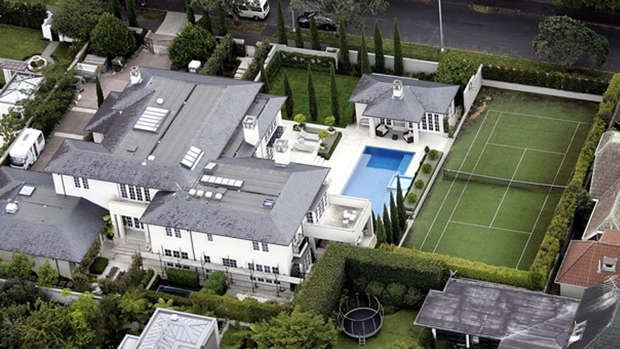 When Sir John Key retired as Prime Minister he revealed he would eventually trade his stately Parnell mansion in for a smaller place - and he has delivered.
The sprawling Auckland pad that has been the site of family celebrations, high profile political meet-and-greets and Instagram-worthy pool parties has been sold.
The Weekend Herald understands Sir John and Lady Bronagh Key sold their family home in the past two months - for an estimated $20m.
The six bedroom home in the most exclusive corner of Parnell is spread across three original sections - a total of 2340 sq m of perfectly manicured land.
It is understood the couple have retained roughly a 650 sq m slice - currently a tennis/basketball court - for a future home.
That relatively small chunk of Parnell realty alone is estimated to be worth more than $5m.
Reports from Auckland Council show the land is in the mixed housing suburban zone of the Unitary Plan Operative in Part which means a two-level dwelling could be built.
It is understood high-profile real estate agent Graham Wall was the agent behind the sale and renowned architect Lawrence Sumich will design the Keys' future home.
Neither Graham Wall nor Lawrence Sumich would comment on the sale or a possible future build.
But a real estate industry source said the 763 sq m house and about 1650 sq m of land with a large pool house and in-ground pool was sold to a buyer in China last month.
The sparkling pool is instantly recognisable as the backdrop for son Max Key's many video blogs, music videos and viral photos of his famous dad.
Max Key opened the doors of the white weatherboard mansion to the online public many times through his numerous vlogs and photos.
Online videos show him chatting in the bathroom the day his father officially left Parliament in March, skateboarding around the tennis court and racing his green Kawasaki motorbike up and down the exclusive leafy avenue with friends.
This article was first published on nzherald.co.nz and is reproduced here with permission.