The new All Blacks jersey stretches to reveal rainbow flag and it's so cool
Publish Date

Friday, 27 April 2018, 4:58PM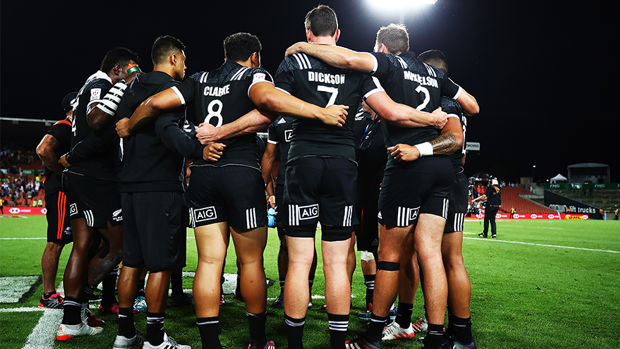 New Zealand's rugby union team, the All Blacks, are showing huuuuge support for the LGBTI community.
After Australian player, Israel Folau's comments saying 'God's plan' for people was 'HELL', the All Blacks has shown its solidarity with the rainbow community.
Firstly the team released a heartwarming video supporting diversity and inclusion in the sport.
Standing alongside the women's rugby team, the Black Ferns, a voiceover tells viewers the 'next battle' is 'formidable'.
'The next battle is different,' the voiceover says
'The next battle is truly formidable and deeply devious. It is discrimination. An enemy that cannot be fought alone, it must be defeated together. It will take more than 15, it will takes thousands, millions.
But something even cooler is coming!
Insurance company AIG sponsors the All Blacks and Black Ferns, and created the ad. Its #diversityisstrength campaign also includes a specially made All Blacks jersey which reveals the rainbow flag when stretched.
The amazing jersey has rainbow stripes painted on both sides of the ribbed material. The way the fabric is painted the colors get into the fabric which is how the rainbow reveals itself when the material is stretched.