The Noodle Night Markets are coming back to New Zealand really soon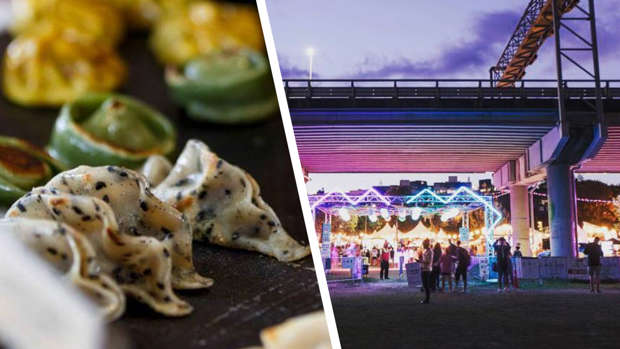 Who doesn't love delicious dumplings, yummy yakitori?
Well if you are a fan of these … or bao, or hawker rolls, or pho, or ramen, or mango lassi, or ... Ok, we'll stop listing off tasty foods now - then we have some great news for you!
The Night Noodle Markets are headed back to New Zealand this November and December!
Woohoo! We cannot wait to eat way too much!
Now in their fifth year, the award-winning Night Noodle Markets recreate the hustle and bustle of Asia with a 10-night eclectic culinary carnival.
With free entry, the markets are a great way for friends and families alike to get together and experience authentic international street food at its best.
The Night Noodle Market will first head to Auckland, followed by Christchurch and finally. Wellington.
Take a look at the dates:
Auckland Night Noodle Markets: November 29 to December 8, 2019, Victoria Park
Christchurch Night Noodle Markets: February 7 to 16, 2020, North Hagley Park
Wellington Night Noodle Markets: April 17 to 26, 2020, Basin Reserve
We are counting down the days!