The Weeknd's song 'Blinding Lights' has been named Billboard's number one song of all time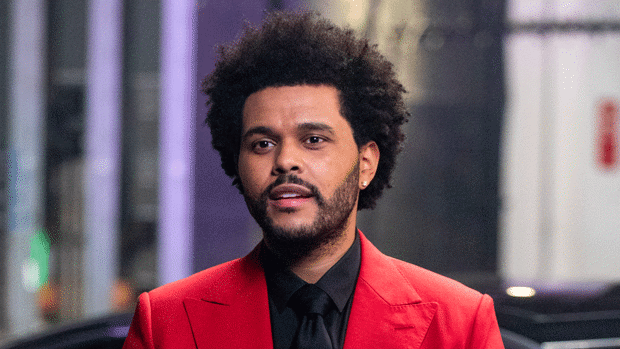 It's one of those songs that we actually love getting stuck in our heads.
So it's no surprise that The Weeknd's smash hit Blinding Lights has been dubbed Billboard's number one song of all time!
That's right the music chart has given the honour to the 2019 track, which has now spent a whopping 90 weeks in the Billboard top 100 charts.
It has also received more than 2.5 billion streams on Spotify.
What helped boost the song in popularity was The Weeknd's half-time performance at the 2021 Super Bowl and its use in a TikTok dance challenge.
Speaking to Billboard about the honour, The Weeknd - whose real name is Abel Tesfaye - said: "I feel like I've been making that record for a decade."
"I've always been tinkering with the [sounds of the] '80s. It was much more subtle before, but I've always wanted to completely dive into it. And 10 years in, I think I've earned it."
Top 10 Billboard top songs of all time
Blinding Lights - The Weeknd
The Twist - Chubby Checker
Smooth - Santana feat. Rob Thomas
Mack the Knife - Bobby Darin
Uptown Funk! - Mark Ronson feat Bruno Mars
How do I Live - LeAnn Rimes
Party Rock Anthem - LMFAO feat Lauren Nemmett & Goonrock
I Gotta Feeling - The Black Eyed Peas
Macarena (Bayside Boys Remix) - Los Del Rio
Shape of You - Ed Sheeran