The 'World's Ugliest Woman' Lizzie Velasquez says the 'hurtful' label was actually a 'blessing'
Publish Date

Tuesday, 15 August 2017, 10:00AM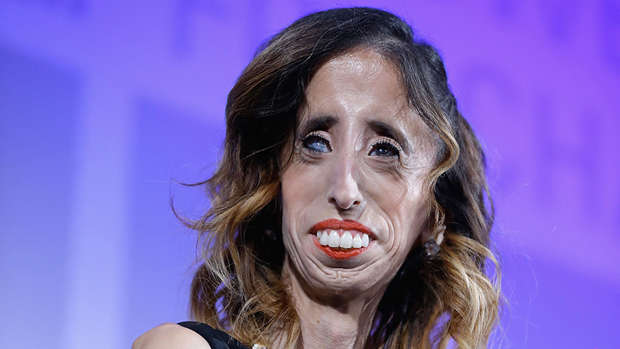 A motivational speaker dubbed "the world's ugliest woman" has revealed how she'd love to give the person who labelled her "a big hug".
According to the Daily Mail, Lizzie Velasquez, 28, from Austin, Texas, found a video on YouTube when she was 17 in which someone made the hurtful comment, but said she's come to see it as a "blessing".
"It was so hard, looking back on that time I probably blocked a lot of it out because I was so hurt and devastated but if I found out who that person was I'd probably give them a big hug for giving me one of the biggest unknown blessings I could have ever asked for," she told Good Morning Britain.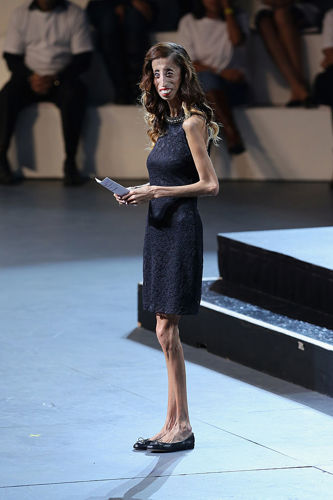 Photo / Getty
"We're all put on this Earth for a reason. I've realised we're all put on this earth for a reason. Luckily I was able to take the path of positivity and turn my awful situation into something that was a lot nicer."
The activist has the rare Marfanoid-progeroid-lipodystrophy syndrome, a rare genetic disorder that gives her an aged appearance. It affects her face, muscle tone, brain, heart, eyes, and bones, and also prevents her from gaining body fat - meaning she weighs just 29kg.
Her TED Talk, How Do You Define Yourself, has had more than 54 million views, and she's made a documentary about her life and success as a motivational speaker.
But she admitted that as a teenager, she was initially she was deeply hurt by the video.
"When I found that video I was 17 and a high school student trying to figure out what I was going to do when I graduated.
"It was completely devastating and crushing," she explained.
"I think if anyone were to put themselves in my shoes, whether you have a condition or not, if you are told that you're disgusting and ugly and you should end your life, you would immediately know what I was feeling at that time.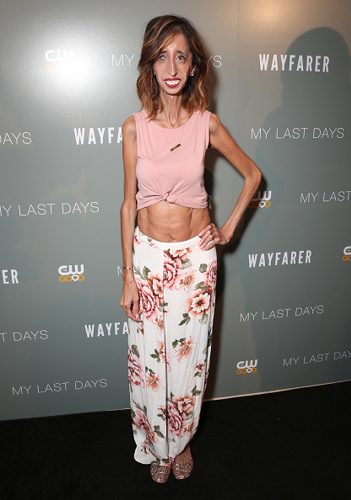 Photo / Getty
"Luckily I was able to take the path of positivity and turn my awful situation into something that was a lot nicer.
"Now being able to look back and realise no matter what horrible thing has happened, I'm not going to let that define me. I'm going to find a way to turn it round.
"One of the biggest lessons I've learned is realising that people hurt other people because they're hurting themselves. Hurt people hurt people.
"They might not have the tools to express themselves in a positive way. Unfortunately, they're hurting other people whether it's online or in person and getting that instant gratification of feeling of, 'I got to them'."
Hosts Charlotte Hawkins and Ben Shepard were noticeably impressed by Lizzie's incredible positivity, calling her an "inspiration".
This article was first published on Daily Mail and is republished here with permission.