There's a new Fifty Shades book and fans can't stop giggling at it!
Publish Date

Monday, 4 December 2017, 4:13PM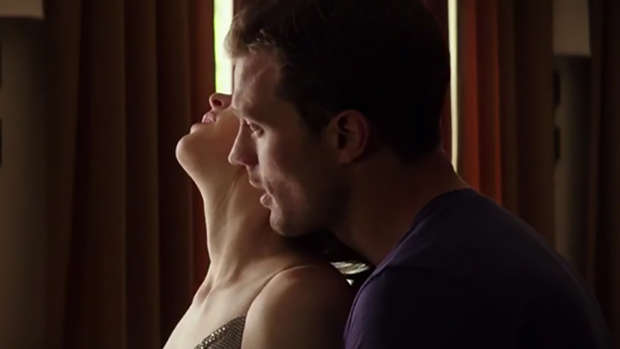 Whether you've read the books, watched the films or not, everyone knows about the 'Fifty Shades of Grey' franchise.
But now, there's a new book in the series told from Christian's perspective - and it has fans in hysterics over how cringe/weird the writing is.
Titled 'Darker: Fifty Shades Darker as Told by Christian', the scene that has people in uncontrollable giggles involves Anastasia and Christian feeling a lot of sexual tension while they're cooking together in the kitchen.
The passage starts off as follows:
My c*** approves, big-time. 'I know what you're doing, Anastasia.'
'I think it's called cooking,' she says with disingenuous sincerity.
Oh. Playful Anastasia. Is she finally realising the power she has over me?
Grabbing another knife, she joins me at the chopping board, peeling and slicing garlic, shallots, and French beans. She takes every opportunity to bump into me. She's not subtle.
She takes the vegetables and places them beside the gently smoking wok.
'If you do that again, Anastasia, I'm going to take you on the kitchen floor.'
'You'll have to beg me first,' she counters.
'I think we'll eat later.' Because right now I'm going to f*** your brains out. 'Put the chicken in the fridge.'
And that is when the Twitter frenzy started...
If you're wondering what happened after they had finished the intimate moment, here's the next passage: