There's a toy vacuum cleaner for kids that actually picks up dirt!
Publish Date

Wednesday, 5 December 2018, 2:52PM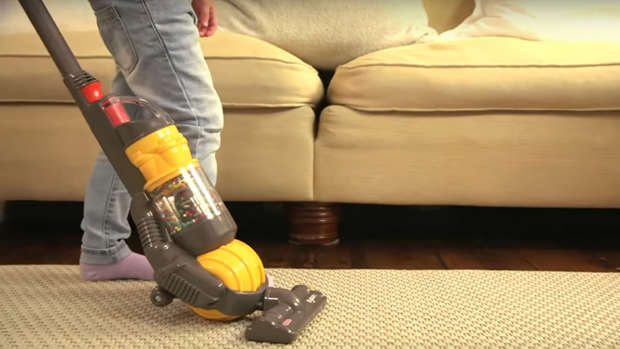 Sick of your child making a mess and never cleaning it up?
We've got a solution for you!
And it's just in time for Christmas ...
British toy manufacturer, Casdon Toys, has made a replica of the Dyson Ball vacuum — and it actually works.

According to Casdon, the mini Dyson vacuum stands 25 inches tall but has been designed to be true to life.
The toy boasts a "working suction" that actually picks up debris, with a "twist and turn" action and a "removable debris drawer".
READ MORE:
• This mum's bread bin toy hack is INCREDIBLE!
• Furious mother slams other parents for buying her seven-year-old son toy guns for his birthday - do YOU think she's overreacting?
Casdon says the toy will allow for realistic role-playing.
"Little ones adore role play and pretending that they are doing jobs around the house – just like the grown-ups! So your little helper will really feel part of your world while developing essential life skills."
The vacuum is suitable for children three years and older and comes in pink, purple and yellow.