These 20 amazing chart-topping songs turn 20 years old in the year 2020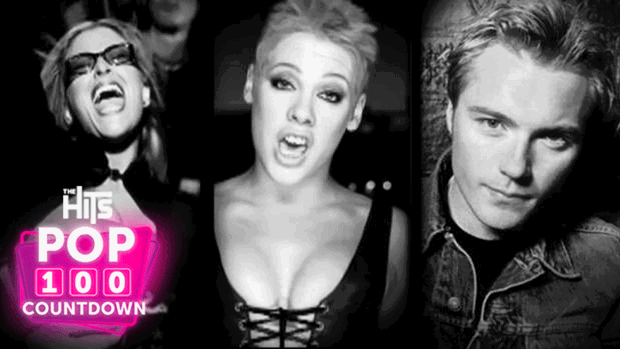 Honestly, doesn't the year 2000 feels like it was just yesterday? …
This year, some exceptional contributions to music will celebrate their 20th anniversary – and well, it's really making us feel old.
There 20 tracks topped the charts in the year 2000 - including I'm Outta Love by Anastacia and Groovejet (If This Ain't Love) by Spiller featuring Sophie Ellis-Bexter which both spent a whopping 7 weeks at number one - so what better time to do a little reminiscing two whole decades later?
Will one of these hot pop tracks end up topping The Hits POP 100 countdown? Text "POP" to 4487 to vote now!
Check out our list of 20 songs that turn 20 in 2020:
I'm Outta Love - Anastacia
Never Be The Same Again - Mel C
Rise - Gabrielle
Life Is A Rollercoaster - Ronan Keating
Steal My Kisses - Ben Harper
Sitting Down Here - Lene Marlin
Breathless - The Corrs
Sha Lala Lala - Vengaboys
He Wasn't Man Enough - Toni Braxton
Otherside - Red Hot Chili Peppers
Show Me The Meaning of Being Lonely - Backstreet Boys
Absolutely Everybody - Vanessa Amorosi
Rome Wasn't Built In A Day - Morcheeba
There You Go - Pink
Win Some Lose Some - Robbie Williams
Don't Call Me Baby - Madison Ave
Shackles (Praise You) - Mary Mary
Pure Shores - All Saints
I Try - Macy Gray
Groovejet (If This Ain't Love) - Spiller feat. Sophie Ellis-Bextor