These are 20 of our favourite movies that turn 20 in 2020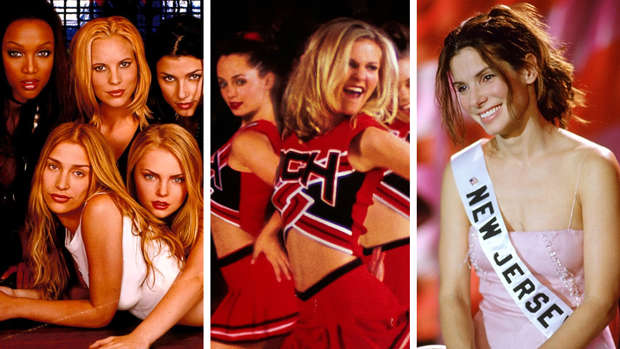 We have finally reached the year 2020 – which means some of our favourite movies from 20 years ago are set to have an important anniversary.
These iconic early noughties flicks include some top-notch rom-coms, dramas, action thrillers and comedies that truly stole our hearts. You may even have bought a few of them on DVDs – back when renting DVDs was all the rage!
Who else is feeling just a little nostalgic?
Here are 20 of our favourite movies that turn 20 in the year 2020:
The Beach
First released on March 2, 2000
American Psycho
First released on April 14, 2000
Gladiator
First released on May 1, 2000
Me Myself and Irene
First released on June 23, 2000
Scary Movie
First released on July 7, 2000
X-Men
First released on July 13, 2000
Coyote Ugly
First released on August 1, 2000
Bring It On
First released on August 25, 2000
Almost Famous
First released on September 15, 2000 
Billy Elliot
First released on September 29, 2000 
Meet the Parents
First released on October 6, 2000 
Pay It Forward 
First released on October 20, 2000 
Charlies Angels
First released on October 22, 2000 
Little Nicky
First released on November 10, 2000 
Dr Seuss' How the Grinch Stole Christmas 
First released on November 17, 2000 
Dude, Where's My Car
First released on December 15, 2000 
The Emperor's New Groove
First released on December 15, 2000 
What Women Want
First released on December 15, 2000 
Cast Away – December 22
First released on December 22, 2000 
Miss Congeniality 
First released on December 22, 2000