These are all the biggest and best Black Friday deals you need to know about
Publish Date

Friday, 23 November 2018, 9:00AM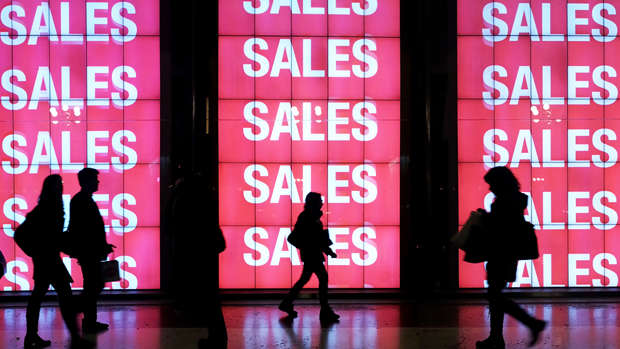 If you're an online shopper, then today is YOUR day. 
You may as well call in sick to work, so you can make the most of the precious 24 hours that you have to shop up a discounted storm. 
Today is Black Friday, the day following Thanksgiving in the United States, which is seen as the beginning of Christmas shopping - so retailers pull out all the stops to get consumers shopping with them. Cue the blesseth Black Friday sales. 
In recent years New Zealand retailers got on board with the sales frenzy, so we've rounded up the biggest and best deals so that you can get that Christmas shopping done on the cheap ... or just buy yourself presents - we won't judge!
HERE'S A TON OF DEALS TO GET AMONGST: 
BEAUTY
- SEPHORA NZ
15% off everything 
- LIFE PHARMACY 
15% off skincare, makeup and fragrance 
CLOTHING
- THE ICONIC
30% off 48,000+ items with code SAVE 30
- SURFSTITCH
30% off everything (including sale) with code FRIDAYFEVER
- URBAN OUTFITTERS
Buy one, get one 50%
- REVOLVE
Up to 50% off
- MISSGUIDED 
50% off everything 
- BENDON 
50% off storewide
- COUNTRY ROAD
20% off everything 
- SUNGLASS HUT 
20% off everything - up to 50% off some styles
KIDS
- THE BABY FACTORY
Up to 50% off selected brands
- TOYWORLD
25% off everything storewide
DEPARTMENT STORES
- SMITH+CAUGHEY'S 
25% off most things, with exclusions on certain products 
- FARMERS
Discounts on a range of things but highlights include 50% off Men's clothing and 60% off Christmas decorations
HOME AND TECHNOLOGY 
- BRISCOES
35%-70% off everything 
- NOEL LEEMING 
30% off whiteware, 20-30% off TV's
- BED, BATH & BEYOND
50% off storewide
SPORT & FITNESS
- ADIDAS
30% off everything 
- REBEL SPORT
30% off everything
- STIRLING SPORTS
20% off everything 
- LORNA JANE
30% off everything