These are the baby names that will be popular in 2019
Publish Date

Friday, 19 October 2018, 2:00PM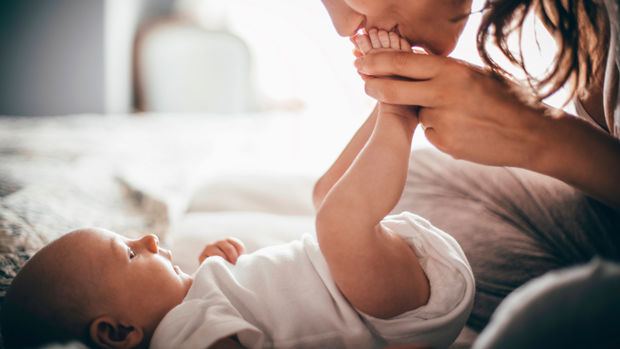 With 2019 getting closer and closer every day, it's natural for mummas-to-be to start thinking about what they will call their babies due next year.
Thankfully the website Stay at Home Mum has put together a list from 900,000 parents to figure out which baby names will be the most popular in 2019.
The list consists of new twists on old classics and pop-culture tributes.
These are the most popular baby names for 2019:
Girls
Arabella – yielding to prayer
Ariana – most holy
Aubrey – elf ruler
Aurora – dawn
Charlie – free man
Clara – bright, clear
Cora – maiden
Danica - morning star
Everlyn - gift of God
Everleigh – wild boar in woodland clearing
Hadley – heather field
Harper – harp player
Kennedy – misshapen head
Layla – night
Lila –night
Luna – moon
Mila – dear, pleasant
Pearl – pearl
Perstephanie – goddess of spring
Reigh – wise protector
Willow – willow tree
Boys
Aiden – little and fiery
Atticus – from Attica
Avery – ruler of the elves
Branson – son of the raven
Bryson – son of Brice
Charlie - free man
Felix – happy, fortunate
Finley – fair-haired hero
Grayson – the son of the bailiff
Hunter – one who hunts
Landon – long hill