These Kiwi stores will replace your house plants if you accidentally kill them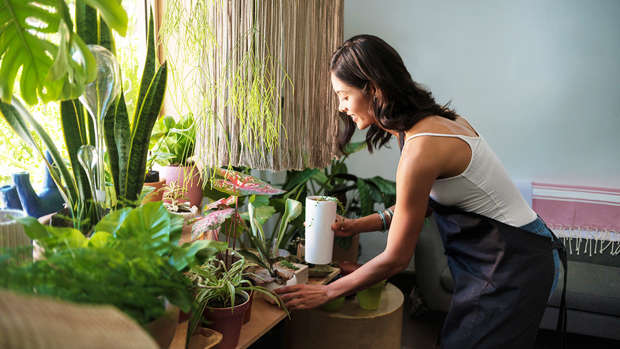 If you're going for that lush, greenery aesthetic but don't exactly have a green thumb - this is for you!
We've all gushed over Instagram photos of perfect pot plants, and run to the store to get our own.
But if you're the type of person who forgets to water them until it's too late, then these stores have got your back!
It turns out Bunnings, Mitre 10, Kings Plant Barn and Oderings all have plant policies!
Bunnings has a little known return policy that will take the anxiety out of your next plant purchase.

Called the Perfect Plant Promise, it states the store will replace any mature plants you buy should they die within 12 months of purchase. 
"All our plants (except seedlings) are guaranteed for 12 months. If you're not 100 per cent happy, return your plant (with receipt or tax invoice) and we'll refund it."
Mitre 10 also has its Healthy Plant Guarantee 12-month return policy for plants:
"We will replace any plant you buy from us if it fails to thrive. Just return it within 12 months with proof of purchase," it states on the chain's website. 
As for Kings Plant Barn, they have a Sure To Grow Guarantee:
"This means that if for some reason one of our plants fails to grow, we'll replace it free and offer the necessary advice to ensure that it thrives in the future."
New Zealand wide nursery chain Oderings also has a returns policy, which they display at the check out in their stores. 
"If you need a replacement within six months our mangers will be happy to consider this. Please provide proof of purchase to help us help you." 
Amazing!