These photos of happy families contain a hidden guest
Publish Date

Friday, 21 April 2017, 9:55AM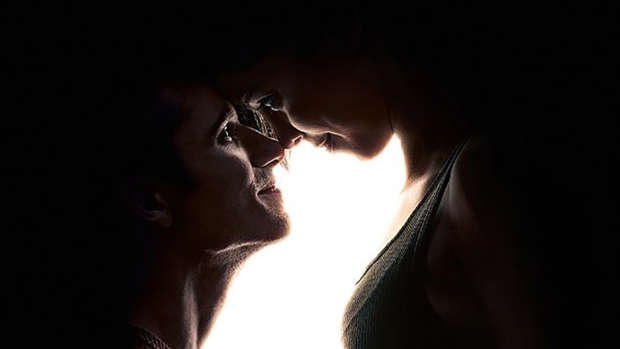 A good campaign works well when it catches your attention - and this one certainly makes you look twice.
Each of the pictures captures a happy family scene, hidden in the shadows thanks to the bright back light, the Daily Mail reports.
But there's a hidden addition to the family unit in every image - can you spot them?
Take a closer look at the outline created by the parents and children in silhouette for a clue.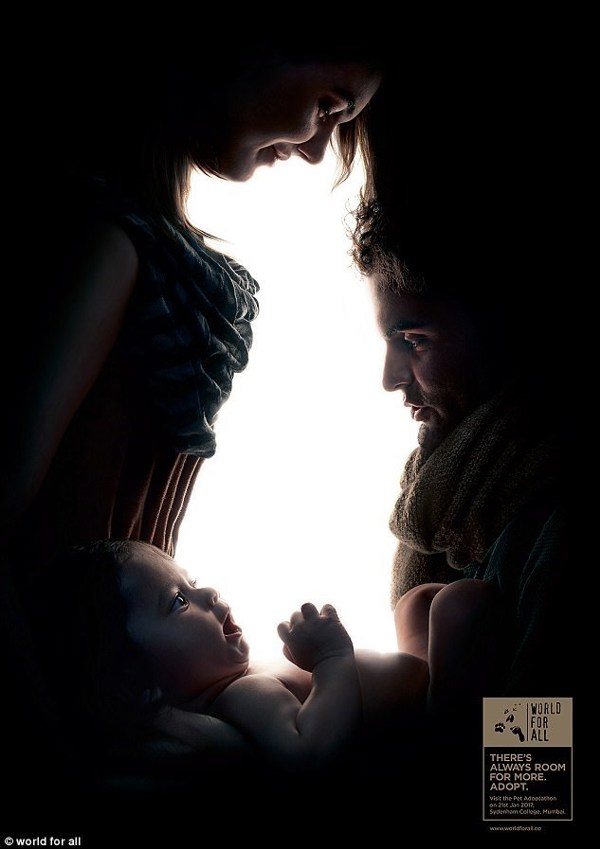 Mumbai-based pet adoption group World For All used optical illusions to create a powerful visual campaign, which encourages people to give an animal a happy home.
At first, the pictures appear to show a family looking at one another with light shining between them. But look again and you'll notice that the empty space is, in fact, the shape of an animal.
The campaign was aimed at promoting pet adoption for families and they succeeded in garnering attention for the cause with their clever idea
The simple tagline with each picture, which features the silhouette of a rabbit, a dog, and a cat, says: "There's always room for one more. Adopt."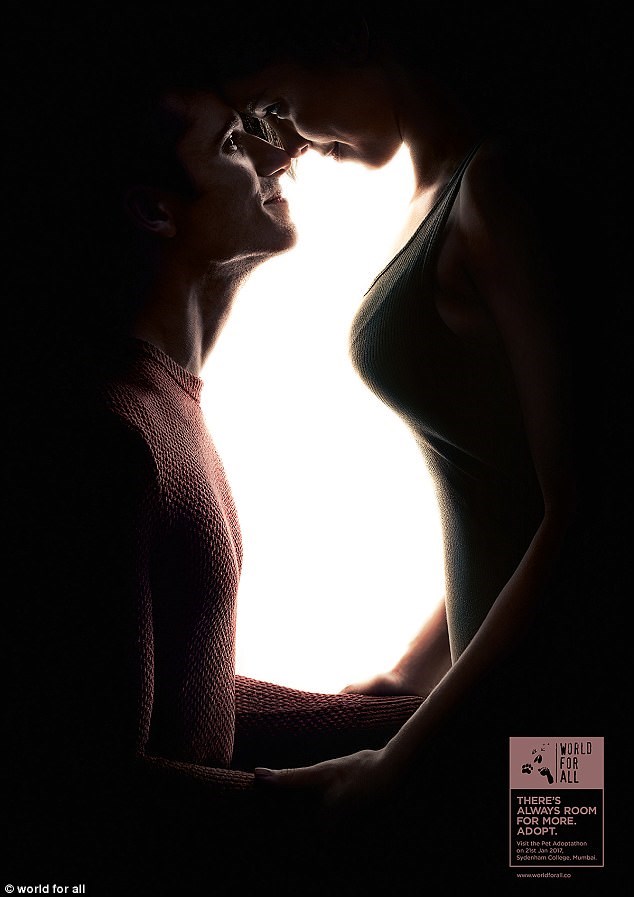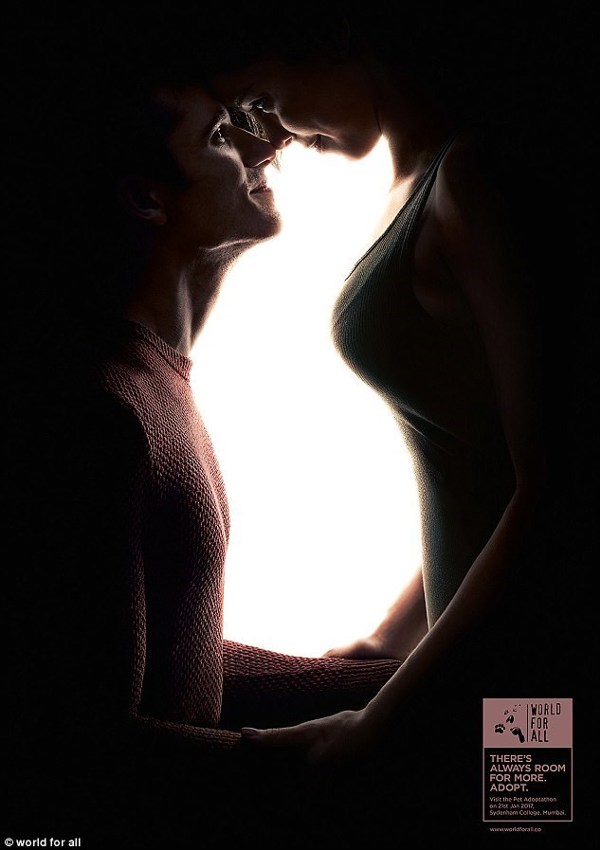 In fact, the campaign was so successful that this year's attendance at the adoption event was boosted by 150 per cent. 
The attention-grabbing optical illusion was created by photographer Amol Jadhav and art director Pranav Bhide - who work for McCann Worldgroup India - to spread awareness of a World For All Animal Care and Adoption event. 
The pictures were created using clever lighting and feature two images in one.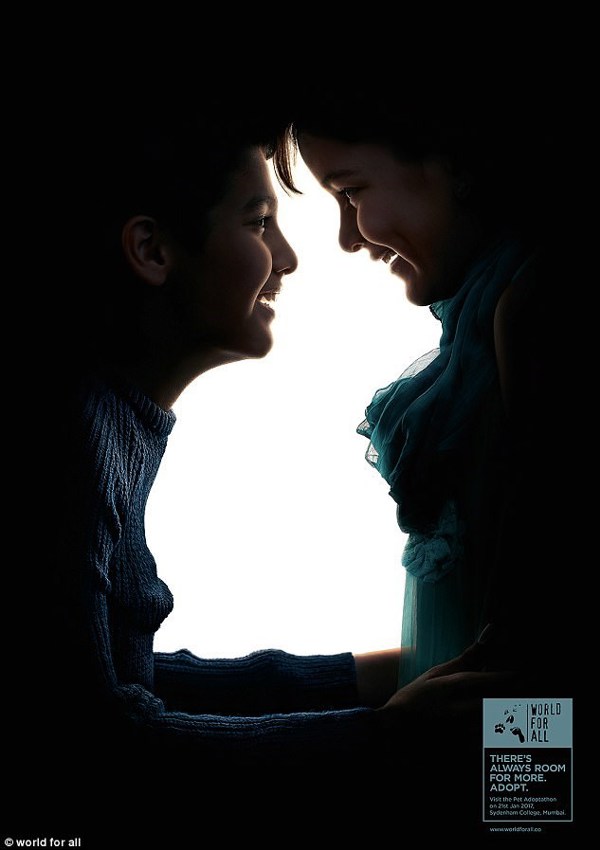 World For All founder Ruchi Nadkarni told The Dodo: "The campaign increased foot traffic owing to its large visibility and the interest people took in the image.
"The event saw 42 adoptions and will now be a yearly event at the college owing to the phenomenal success of the event and 42 adoptions in one day."
This article was first published on Daily Mail and is republished here with permission.