These three little puppies were left for dead until this heartwarming act of kindness
Publish Date

Wednesday, 6 December 2017, 12:30PM
Three puppies found abandoned on the street trapped in tar were rescued from the brink of death and reunited with their mother.
A heartbreaking video has emerged showing the three helpless animals being discovered stuck to the ground at the side of a road.
The video shared by Animal Aid Unlimited has been liked over 120K times and have over 62K shares.
In an unknown location in India, neighbours were alerted to the dogs when they heard their agonising cries of pain and rescuers were brought in to help.
But it quickly became apparent the dogs were hopelessly stuck and near death after being starved of food and water in the baking heat.
Their tiny bodies struggle in the tar but they cannot get free. The rescuers carefully try and pull them out but stop when the dogs' cries intensify.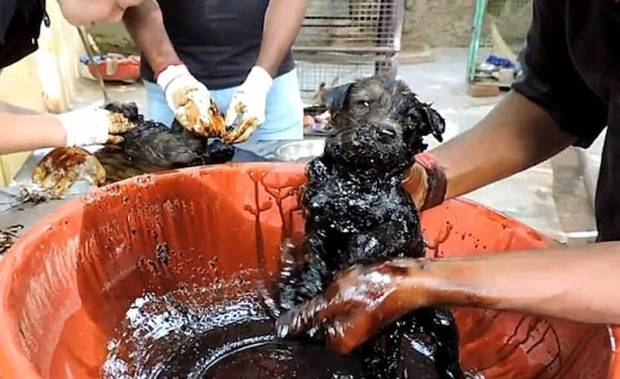 Photo / Facebook
According to the Daily Mail, the rescuers have to pull the entire slab of tar out along with the puppies.
They are each taken away encased in the tar - and one of them even has its mouth forced open by the thick substance.
The dogs are taken to a group of vets who painstakingly cut the tar from their fur, using oil to soften it.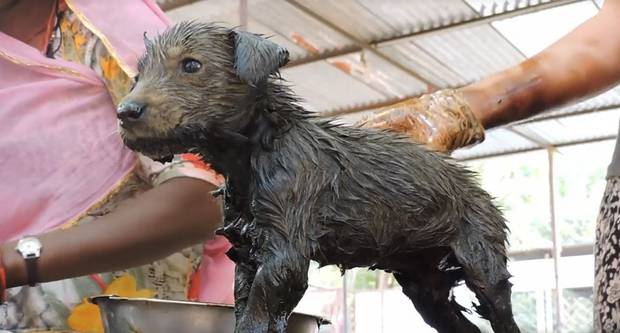 Photo / Facebook
Eventually, the tiny animals are cleaned up and in heartwarming scenes are reunited with their mother.
Their amazing transformation is shown in incredible footage of the trio playfully biting each other's tails and even sniffing the camera lens.
They are smothered in kisses by their delighted rescuers and the video ends with the now healthy puppies happily playing with other dogs.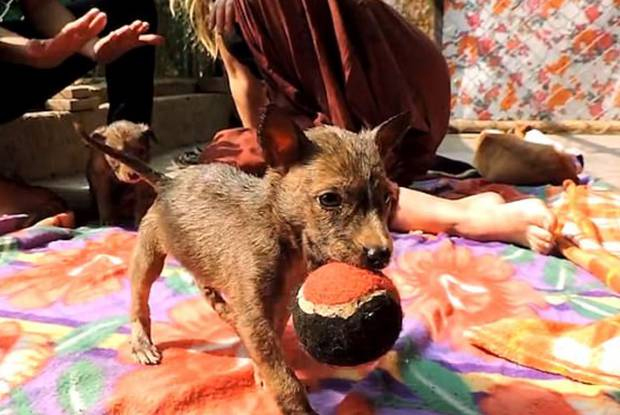 Photo / Facebook
This article was first published on Daily Mail and is republished here with permission.