This 15-hour potato recipe has gone viral and it is incredibly delicious!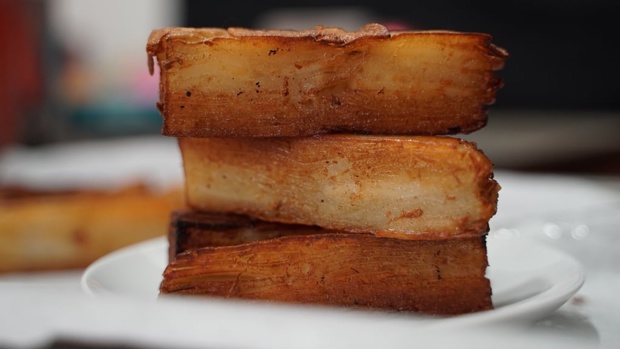 Home cooks are going wild over this 15-hour potato recipe — and it's easy to see why!
The delicious creation - which, yes, takes 15 hours to prepare - has gone viral after it was shared by a TikTok account, Poppy Cooks.
In the clip, the TikToker shares the secret to achieving the crispiest potatoes ever ...
The entire process involves slicing, baking, compressing and frying the potatoes, and though it might seem complicated, the hardest part of the recipe is waiting 12 hours for the potatoes to set in the fridge.
After the final frying stage, 15-hour potatoes are a textural masterpiece.
They're flaky, crispy, and light, and in terms of flavour, they definitely check all the boxes.
Delicious!