This adorable four year old has taken the world by storm with her stunning cakes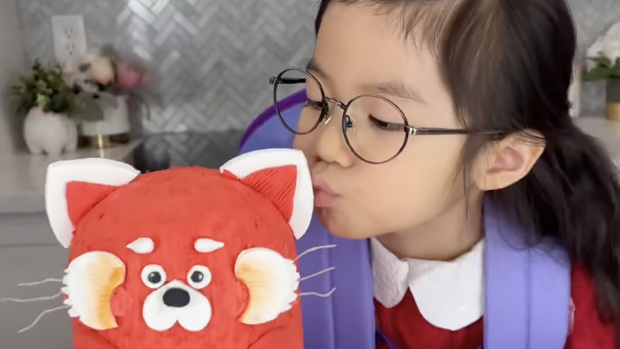 One talented little four year old is blowing everyone away with her amazing baking skills.
Ellis - who has been baking and decorating delicious cakes since age three - has gone viral for her stunning creations and we can definitely see why!
So how has the Canadian become so skilled at cake decorating at such a young age? 
Well, it turns out she's been learning all the tricks of the trade from her mother, cake artist Joey - @thecakinggirl on Instagram.
With the help of her mum, Ellis shares her beautiful creations on social media, where she has earned thousands of views.
She has put together all kinds of adorable designs, but in a recent interview with Good Morning America, Ellis revealed that her favourite cake so far was inspired by the new Disney and Pixar film Turning Red.
With cakes like this at just four years old, we can only imagine how creative she's going to get as she gets older!