This adorable sneak peek video at Kiwi star's new movie 'I Still Believe' has us swooning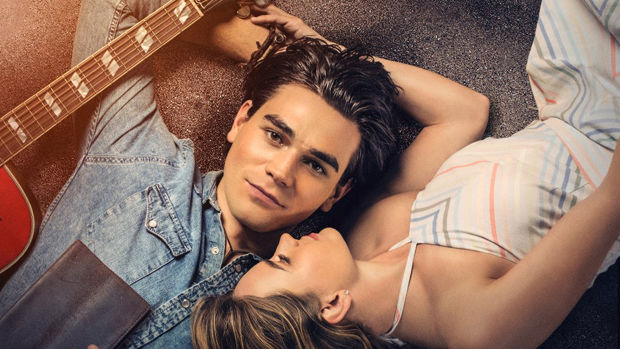 Warning: Contains spoilers for the movie I Still Believe
Kiwi actor KJ Apa's brand new movie I Still Believe hits cinemas around New Zealand next week - but we're already swooning.
In a sneak peek clip from the film we see the Riverdale actor alongside actress Britt Robertson in a scene that truly pulls at the heartstrings.
Check it out:
In another preview we see another scene equally as cute:
And in a third, well ... this one has us in tears:
I Still Believe is based on the true story of Christian music star Jeremy Camp (Apa) and follows his love story with his first wife Melissa Henning (Robertson) amidst her cancer diagnosis, and prior to his rise to fame. 
The film - which is directed by Andrew and Jon Erwin - also stars Shania Twain, who plays Jeremy's mother, and Gary Sinise, who you may recognise from Forrest Gump.
Over the weekend the real-life Jeremy Camp released a new music video for his song I Still Believe featuring even more exclusive clips from the upcoming film.
We don't know about you, but that's already got us right in the feels ...
I Still Believe is in New Zealand cinemas on March 12. Check out the full trailer below: