This bizarre bra necklace fashion trend has people completely confused
Publish Date

Friday, 13 July 2018, 12:30PM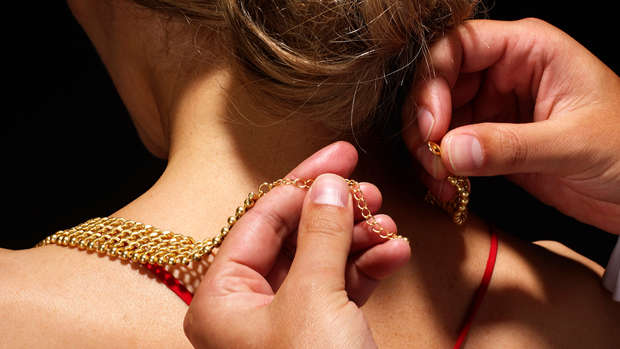 Fashion … it really confuses us sometimes.
There was the recent 'upside down' bikini that had people scratching their heads, now there's something even more bizarre: the underwire necklace bra.
Umm …
Sold by fashion website Luv AJ the metal underwire chain bra – made from brass and rose gold plating - retails for NZ$287 (US$195).
The retailer described the accessory on Instagram as "cute and comfy" and able to be "worn under or over clothing."
However, many disagreed on The Hits Facebook page, saying that it looked like it had "the painfulness of an underwire bra but without the support."
"Looks like boob handcuffs, weird," another commenter wrote.
Others suggest that it wouldn't work well for bigger busted women.
"It wouldn't hold up the big tatas …" one person wrote.
"It wouldn't be seen under the big tatas," another replied.
So, would YOU give on a try?