This bizarre X-RATED Easter egg has left people both disgusted and in stitches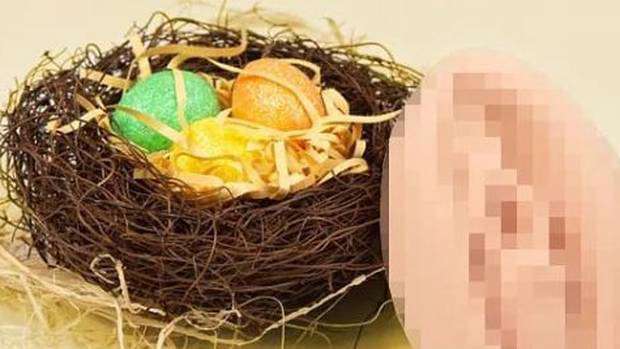 Warning: This article contains images that may offend.
Easter is just around the corner, but there's one chocolate treat you definitely don't want your little ones finding during the egg hunt.
It turns out there is a rather x-rated chocolate egg called a Fudgenia – vegan-friendly fudge that has been moulded into the shape of a woman's vulva.
The suggestive sweets come in a variety of flavours – chocolate, vanilla and strawberry – and now, just in time for Easter, there is a crème egg version.
The strange Easter egg received mixed reactions online.
Some slammed the Fudgenia as "disgusting" and that it had ruined Easter eggs for them.
However, others saw the funny side, with one woman even noting that she had ordered one as a prank for her partner.
"[I] anonymously ordered one as a prank to my boyfriend's house", she said. "Can't wait to see his reaction."
What do you think of this x-rated Easter egg?